Posted on
Cornell almost pulls out heartstopper with Pirates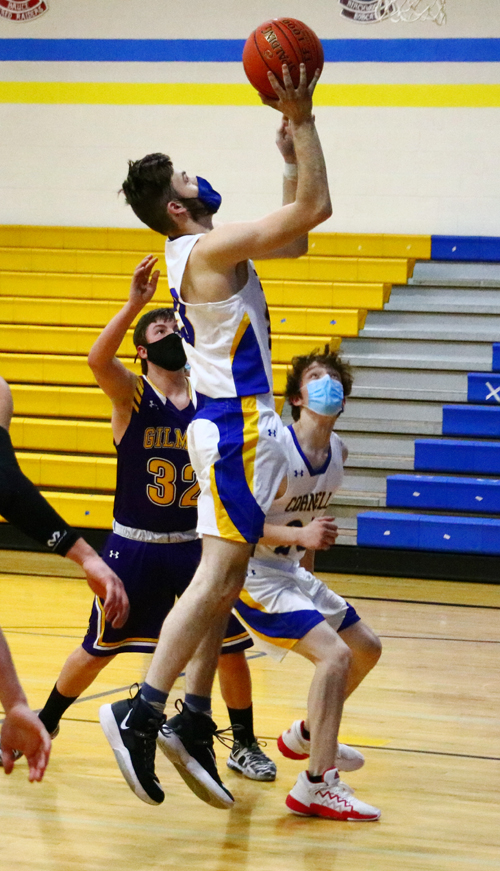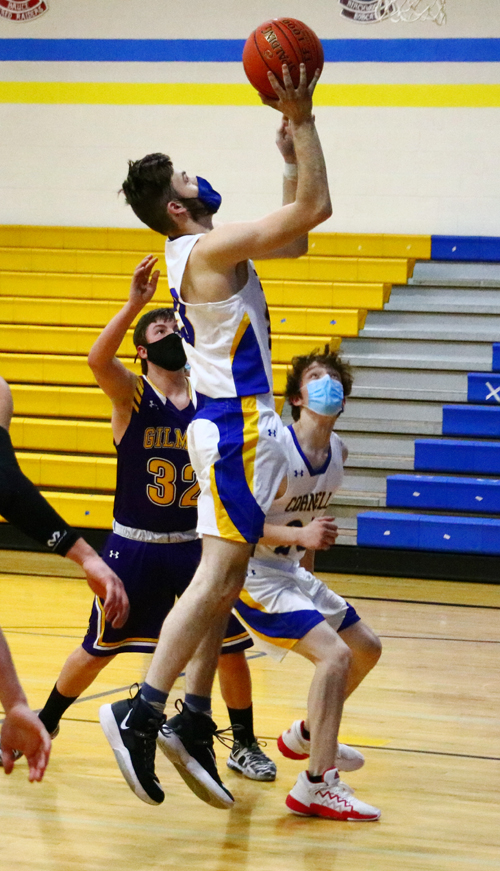 Cornell stepped out of the conference in a last-minute game with Gilman for the boys' basketball program, then took on New Auburn to finish out the week.
Jan. 12 vs. Gilman non-conference (L 63-60)
"It was quite an interesting game for us last night," said coach Marcus Leland. "Two completely different halves for us."
To start the first half hosting the Pirates, Cornell was down 24-0, with the Chiefs getting to the right spots, but shots not falling.
"We finally started to find our groove toward the end of the first half," said Leland. "That being said, we were still down 21 at the half. In the second half, things started to click for us."
Click they did, as Cornell came roaring back to tie the game and even take the lead, with only a few minutes left to go in the match-up.
"Shots were falling and we moved the ball very well," said Leland. "Our press was also a good difference-maker for us. To cut that deficit down the way we did, shows a good amount of perseverance and determination out of the boys."
With only a few seconds to go, the Chiefs had the ball, but time ran out and the game went to Gilman, 63-60.
"We did not finish the game the way we like, but we took great strides in the game," said Leland.
Leading the way for Cornell, was sophomore Dylan Bowe, with 23 points, 3 rebounds and 4 assists. Sophomore Blake Anders came away with 15 points and 2 assists, while senior Davis Harshman ended with 8 points.
Sophomore Avery Turany added 5 points and 4 steals, and senior Austin Bowe recorded 4 points and 4 steals. Sophomore Dawson Munson finished with 2 points, as did senior Jake Sikora, while sophomore Jack Blaisdell chipped in with 1 point.
Jan. 15 vs. New Auburn conference (L 53-40)
To end the week, Cornell traveled to New Auburn, where the Chiefs had the lead in the first half, going into halftime up by three points.
"Really good first half for us," said Leland. "In the second half, we lost our offensive rhythm."
Because Cornell did not move the ball well and made some costly turnovers, the game went the way of New Auburn, 53-40.
"We still need to work on playing two full halves," said Leland.
A. Bowe led for the Chiefs, with 13 points and 4 assists, with D. Bowe right behind, with 8 points, 9 rebounds and 2 steals. Harshman added 6 points and 6 rebounds, while freshman Daniel Person also came away with 6 points.
Anders finished with 5 points and Sikora ended with 2 points.
The losses bring Cornell's record to 1-9 overall and 1-4 in the conference.
"Still making great progress as a team," said Leland.
Jake Sikora, Cornell senior, attempts a short jumper on his home court, as the Chiefs took on Gilman Jan. 12. Cornell came back in a major way from being down, but the clock wasn't in their favor and the non-conference game went to Gilman, 63-60. Photo by Ginna Young