Posted on
Chiefs raided by Chieftains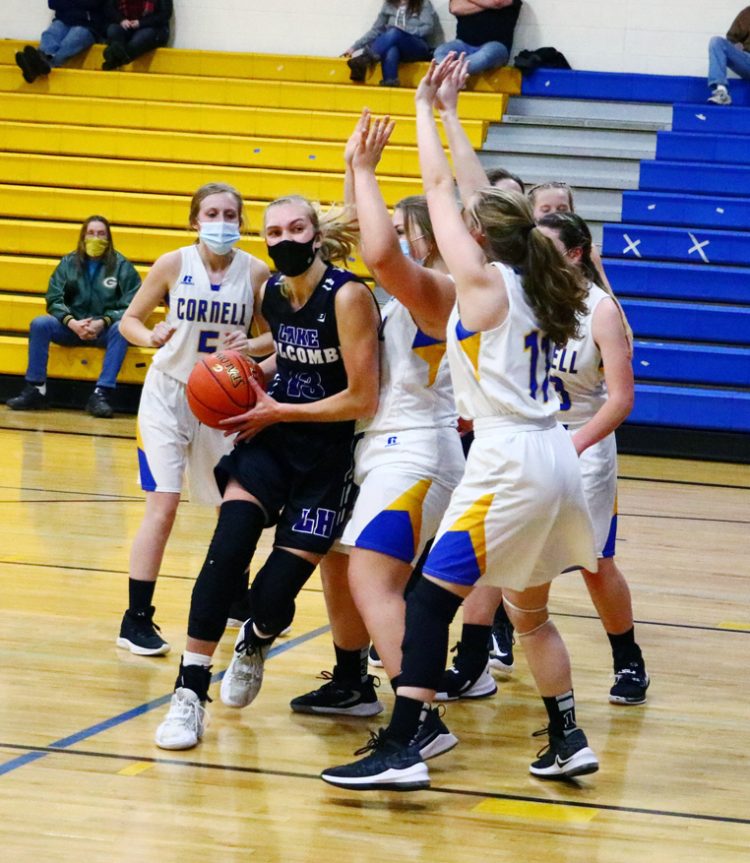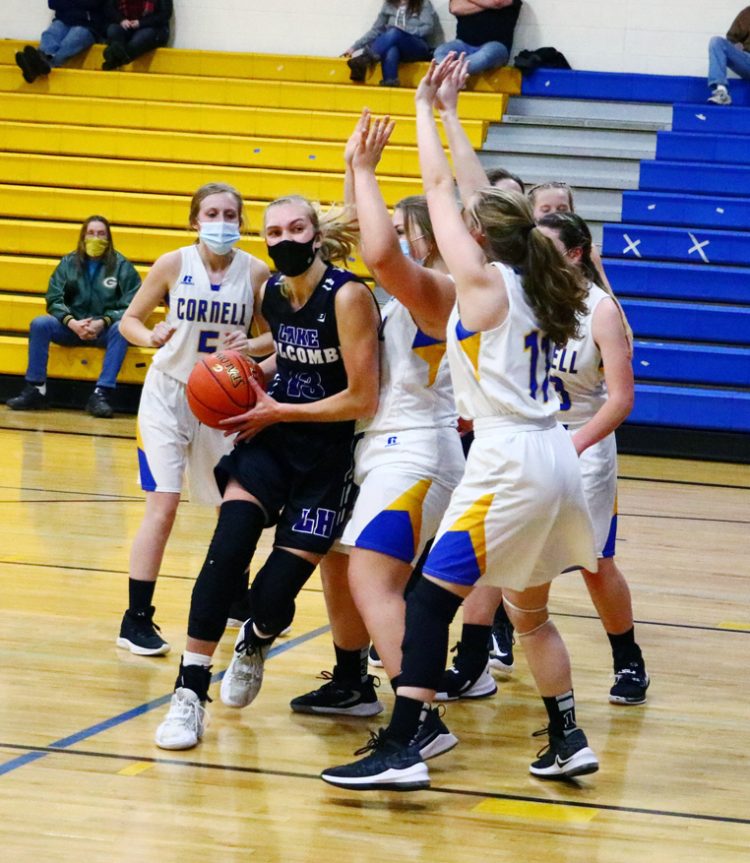 By Ginna Young
It was a clash of neighboring teams Jan. 12, as the Cornell Chiefs hosted the Lake Holcombe Chieftains, for a girls basketball battle.
Starting out the game, Lake Holcombe jumped out to an early lead, which Cornell fought to overcome, with success before halftime.
"The girls came out strong in the first half and the start of the second half, we started to close the gap," said Cornell coach Courtney Yanko. "Unfortunately, toward the end of the second half of the game, we ran into some foul trouble and Holcombe was able to really get into the lane against our defense."
After the break, the score stood 33-24, in favor of the Chieftains.
"Lake Holcombe girls are starting to play together, which is a win-win for our team," said Lake Holcombe coach Jennifer Lechleitner. "I love seeing multiple athletes getting into double digits."
Cornell was held to just 16 points in the second half, while the Chieftains continued to rack up points. Lechleitner says what the scorebook doesn't show, is the rebounding, ball handling, screens and defense.
That, combined with Cornell's foul trouble, led to Lake Holcombe's 64-40 victory.
"Another 'team' play for a win tonight," said Lechleitner.
The loss didn't dampen Cornell's spirits, with the girls looking ahead to their next games.
"We played strong and moved the ball well on offense," said Yanko.
Leading on the scoreboard for the Chiefs, was junior Teaira Spaeth, with 15 points, including a shot from beyond the arc. Senior Michaiah Galster and sophomore Kelsea Popp each had 10 points, while senior Izzy Clark added 3 points.
Senior Michya Flood rounded out the scoring, with 2 points.
On the Chieftains' side, junior Brooke Lechleitner ended the night with 20 points, followed by sophomore Karly Kirkman, with 16. Freshman Emma Lechleitner came next, with 11 points, while senior Allison Golat-Hattamer and sophomore Justine Kane each added 7. Kane also knocked down a threepoint shot.
Sophomore Belle Jones also connected from three-point land, to chip in with 3 points.
Cornell's record now sits at 2-7 overall and 1-4 in East Lakeland Conference action, while Lake Holcombe's record stands at 3-4 overall and 3-2 in the conference.