Posted on
Wolfpack grinds out matches in home tri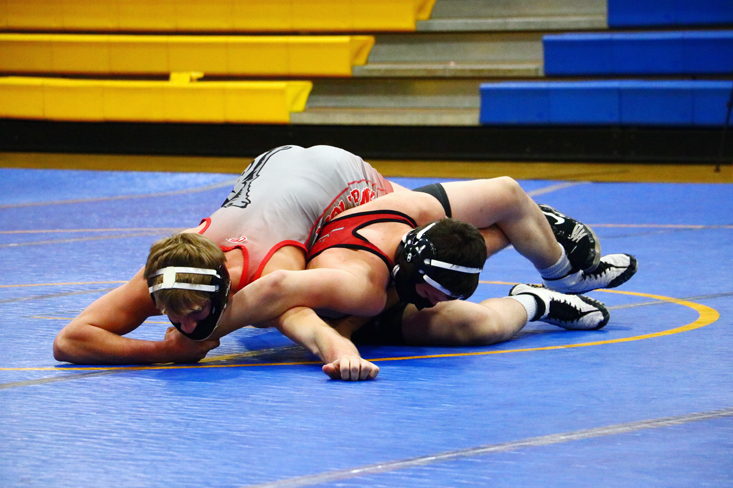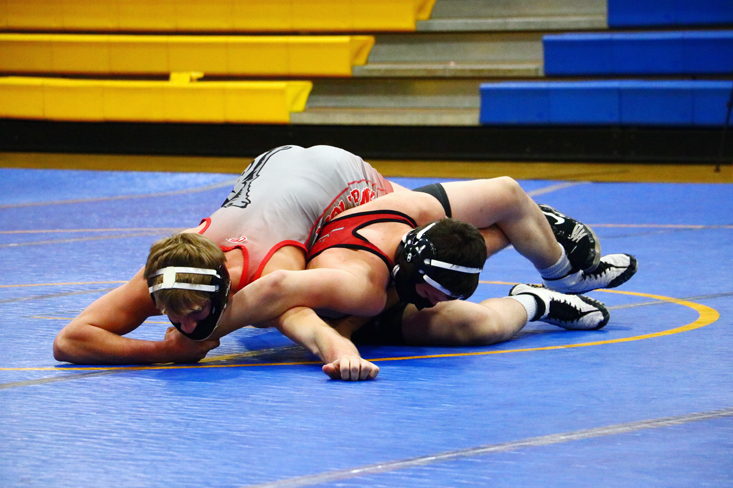 Cornell-Lake Holcombe-Gilman junior Julian Krizan locks up his Luck-Frederic-Grantsburg-Siren opponent Jan. 7, as the Wolfpack hosted a triangular meet. Krizan earned wins in both his matches, but his team couldn't pull out the victory. Photo by Ginna Young
By Ginna Young
The Cornell-Lake Holcombe-Gilman Wolfpack was back on the wrestling mats Jan. 7, hosting a triangular meet against Luck-Frederic-Grantsburg-Sire and Chequamegon.
"I thought the meet went well," said coach Greg Sonnentag.
In the varsity duals, junior Julian Krizan (160 pounds) and freshman Troy Duellman (132), each went 2-0. Krizan first took on Gunnar Schumacher, from Luck, coming away with a pin in 102. He then earned a win over Chequamegon's Dominic Schmidt.
See Thursday, Jan. 14, 2021, issue of Courier Sentinel for the complete story.