Posted on
Dennis Wolf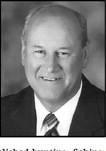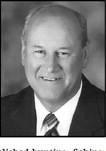 Dennis J. Wolf, 66, Marshfield, went to be with his Lord and Savior, Jesus Christ on Thursday, March 25, 2021, at his home in the town of Richfield. A Mass of Christian Burial was held at 10:30 a.m. on Tuesday, March 30, at Sacred Heart Catholic Church, Marshfield, with Rev. Keith Kitzhaber officiating. The Knights of Columbus Fourth Degree Assembly formed a guard of honor at the church. Burial was in Gate of Heaven Cemetery.
Dennis was born on Oct. 27, 1954, in Marshfield, the 13th son of Frank and Mildred (nee Foat) Wolf, and attended Loyal High School. He married Gloria M. Hofmann on May 3, 1975, at St. Anthony Catholic Church in Loyal. Dennis worked for 33 years at the UW Agricultural Research Station in Marshfield until his retirement in 2010. He relished hunting, fishing, camping, and outdoor activities with family and friends. He was a jack of all trades and lived for helping others. He was an integral member of the church, as a Mass server, being immersed in numerous committees, and cantored for decades, lending his voice in more ways than one. He was an active member of the Knights of Columbus John Eisen Council #1799 and the Fourth Degree Knights of Columbus. He was also a member of the Marshfield Eagles Club. Dennis always had a kind word, a heartening smile, and a warm handshake for everyone he met. He lived by his faith for God and family and shaped countless treasured memories during his fruitful time on this earth. He was therefore often surrounded by those he loved, and they in turn admired him for his generosity and kindness. He was the kind of man whose opinion and high regard others sought to have. His accomplishments were many and his greatest legacy lives on in the hearts and actions of the many people he inspired. Although dearly missed, his friends and family are eternally grateful for the blessing of having Dennis in their lives.
He is survived by his wife, Gloria; their children: Jacqueline (Mike) Fitzgerald of Spencer, Wendy (Daniel) Bautch of Neillsville, Marie (Adam) Walsh of Arpin, Peter (Jessica) Wolf of Dresser, Keith (Kaitlin) Wolf of Arpin, Luke (Samantha) Wolf of Stevens Point, Lisa (Chad) Kowalski of Marshfield, and Benjamin (Sarah) Wolf of Marshfield; 17 grandchildren: Brittany, Jasmine, Katelynn, and Ashley Fitzgerald, Mae and Dana Bautch, Gavin and Colin Walsh, Porter Wolf, Brodie, Reed and Parker Wolf, Lily and Tristan Wolf, and Emma, Elsa and Theo Kowalski; his brothers and sisters: Norman (Monica) Wolf, Irene Breu, Mary (Roy) Rasmussen, Arnold (Delores) Wolf, Laurette (Charlie) Gleisner, Larry Wolf, Rachelle (Randy) Haslow, Clarice (Dick) Clark, Randal (Rosemary) Wolf, and Renee (Rodney) Schoen.
He was preceded in death by his parents; four sisters: Virginia Schmitz, June Marvin, Janet Metcalfe and Delores Kautzer; and a brother, Patrick Wolf.
In lieu of flowers, memorials may be designated to the Future Family Life Program at Sacred Heart Church.
Condolences may be sent online to www.rembsfh.com
PAID OBITUARY 102845