Posted on
Small business offer safe, convenient shopping options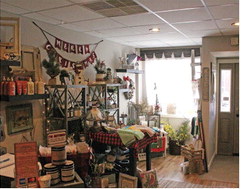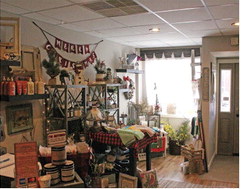 NEWS EDITOR
People need to think small when it comes to looking at options for their holiday shopping needs.
Friends of the Downtown co-president Jackie Jentzsch reminds people that small businesses, whether they are in the downtown or elsewhere are geared up and ready to meet their holiday shopping needs. Jentzsch and fellow co-president RaShel Paul of the Gift Shop are urging people to look to small businesses.
"Small businesses are what keeps towns going," Jentzsch said, of the need for people to look beyond the big boxes or giant online retailers for picking out the perfect gifts this holiday season.
"We are ready for Christmas," she said, noting that while Small Business Saturday is on November 28, there are specials throughout the holiday shopping season for people who wish to avoid crowds. Jentzsch explained that there will be pop-up shops around the community offering a range of items made by local artisans for those looking for unique gifts.
Jentzsch recognizes that many people are nervous about shopping this season given the recent increases in COVID-19 infections. She said small businesses are among the safer options for shoppers given the lack of large crowds compared to big box retailers.
"To me it was safer to walk into my shop than it was to go to a [big box store]," Jentzsch said. Jentzsch owns Tease Tanning Plus Gifts on Main located in downtown Medford. She said they are renting the storefront adjacent to her shop this year to offer an expanded line of items from area artisans.
"We are more than happy to do curbside pickup," Jentzsch said, noting that some retailers are even opening their doors for private shopping. Since small business owners are typically the ones who are working in the shops they are very accommodating to the needs of their customers.
According to Jentzsch, 2020 has been a hard year for many small business owners who were hurt by the shutdowns last spring and the lack of tourists this summer. She notes that small businesses have always been there for their community and asks that people remember them when planning their shopping trips.
One way, she suggests, for those who feel uncomfortable going out or spending a lot of time shopping is to look at purchasing gift certificates. She said this was also a good way of showing support for small business owners who have had shutdowns.