Posted on
Victory over Point slips away from boys, who also beat D.C. Everest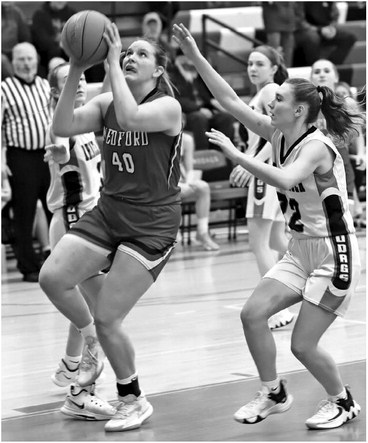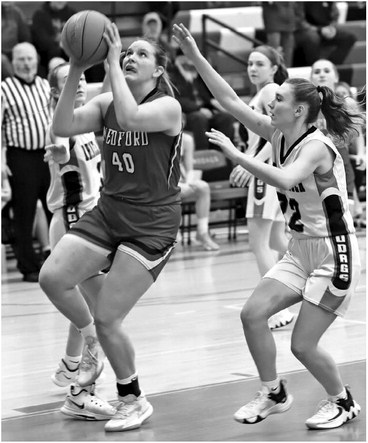 MEDFORD CURLING
Curling is a game of inches.
The Medford boys learned that the hard way when facing Stevens Point on Tuesday.
The Raiders had battled their way to a comfortable three-point lead coming home in the eighth end against an evenly- matched Stevens Point squad. At this point the typical curling strategy is to protect your lead and prevent the opposing team from scoring a big end. In practice the leading team will throw their rocks through the house and attempt to take out any of the opposing team's rocks until math takes over.
This strategy depends on making the take-outs, something the boys team struggled with in the eighth end, narrowly missing some key shots and ultimately giving up four points to allow Stevens Point to win 6-5.
Prior to the last end, the boys had a strong game. They held Stevens Point to one point each in the first two ends before coming back and tying things up in the third end with two. They gained the lead with a point in the fourth end.
The teams blanked the fifth end and Medford added to their lead with a point each in the sixth and seventh ends.
The tenacious, and fast-improving, girls squad suffered a rough start on Tuesday with Stevens Point scoring five in the first end and two more in the second end to jump to a large lead.
Rather than give up, the Medford girls focused on making their shots and scored two in the third end and two more in the fourth to bring the score to 7-4.
Stevens Point answered by getting two in the fifth end and one more in the sixth. Medford got another point in the 7th end and Stevens Point scored another point in the 8th end to have a final score of 5-11.
Outside of Steven Point's big first end, the Medford girls were very competitive throughout the match.
This was a similar situation to when Medford traveled to the Wausau Curling Club on Friday to face D.C. Everest. The girls lost that match 10-4, but according to coach Stu Amundson, the final score did not reflect the level of play put forward by the girls team.
On the boys side, it came down to a nail-biter with the boys winning in an extra end 7-6.