Posted on
PROGRESS EVIDENT AT ARCADIA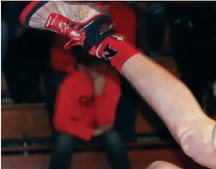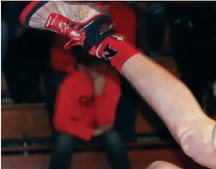 MEDFORD WRESTLING
Key GNC duals next for wrestling Raiders
Four Medford Raiders made the championship pool, while four more gave themselves a chance to finish fifth during a solid team outing Saturday at the Arcadia Wrestling Challenge.
Thaddeus Sigmund won the title at 113 pounds, Paxton Rothmeier and Gage Losiewicz were third-place finishers and Jude Stark took fourth as Medford's championships contenders.
The meet is formatted so everyone –– if the weight classes are full –– gets three matches in pool competition, and then they advance to semifinal placement brackets to get two more matches. Wrestlers typically get several matches during the day and finish competing against wrestlers of similar abilities.
"We shifted a lot of our focus on performing every time we step on the mat and I think we did that," Medford head coach Brandon Marcis said. "It was nice to get five matches there but it seemed like every time we stepped on the mat we worried less about the score and more about showing our skills and what we're capable of doing. It's always been a focus but I've been really emphasizing worry about what you do, not what the other guys do. That's how you make progress. You could tell progress was made there."
The Raiders entered 15 wrestlers and piled up 348.5 points to finish sixth overall and trail Cadott (464.5), La Crosse Aquinas (450), St. Croix Central (446.5), Gale-Ettrick-Trempealeau/Melrose-Mindoro (417) and Minnetonka, Minn. (373) in the team standings. Arcadia (241.5), Brookwood (233.5), Prescott (209) and Ladysmith (190.5) rounded out the top 10 teams in the 16-team tournament.
Sigmund won his pool matches handily, pinning A.J. Willette of the G-E-T squad in 24 seconds and downing Charlie Palm of Minnetonka 10-0 to earn his spot amongst the four finalists. He took care of 23-4 Dylan Powell of Brookwood 7-1 in the semifinals to set up the championship match with St. Croix Central's Maverick Kostrzak (30-6). He beat him 7-2 to take the title and improve to 26-6 for the season.
"I think Thad was the fourth seed and he just went out and controlled every match," Marcis said. "He went to work in every match. He scored in the first, scored in the second and scored in the third and shut kids out. I don't think anyone took him down."
At 138 pounds, Losiewicz (22-8) also had no trouble in pool matches, getting pins in 3:24 over David Hiles of the G-ET reserves and in 2:00 over Eau Claire Memorial's Nathan Hagstrom. He also earned a 9-0 major decision over Brookwood's Nate DeWitt to seal his spot among the top four.
He was defeated 11-2 by 31-1 Tanner Andersen of G-E-T/M-M in the semifinals but finished with a pin in 5:04 over 16-6 Christian Franchuk.
At 132 pounds, Rothmeier (11-5) got to the championship pool by pinning Arcadia's Jose Monroy in 2:43 and Prescott's Ethan West in 18 seconds. He got pinned in the semifinals in 2:38 by eventual champion Hunter Fitzpatrick of Arcadia but rebounded with a 52-second pin of Hunter Zimmerman of Brookwood.
"Paxton wrestled very well," Marcis said. "He's starting to move very well on the feet. He puts guys where he wants them and takes his shot. Gage Losiewicz had a great day. He wrestled that kid from Melrose pretty tough. He was ranked number-two in the state coming in. But that's where Gage has to be. If he wants to be on the podium as a freshman, he has to be going with and beating those guys and scoring on them. We're not quite there yet but he's definitely showed progress. He had a good day. Every other match he wrestled he controlled."
Stark (16-7) reached the top pool at 126 pounds with three quick pins. He stuck Pablo Aguilar of Brookwood in 25 seconds, Alex Johnson of Independence-Gilmanton in 21 seconds and Nestor Badillo of Arcadia in 28 seconds.
Things got much tougher after that. Stark lost 15-0 in a technical fall to 30-1 Brayden Sonnentag of Cadott in the semifinals and was pinned in the thirdplace match in 3:55 by Ladysmith's Clayton Roscoe (21-7).
"We're expanding Jude's arsenal on the feet," Marcis said. "If he can just get a couple more tools on the feet and get out from the bottom then we're talking about some success here at the end of the season."
Wrestlers with one pool loss advanced to the bracket to determine fifth through eighth place in each weight class.
Raider Owen Higgins lost 5-0 to Cadott's Logan Harel after pinning Ladysmith's Jackson Summerfield and Thomas Bagniefski of Aquinas to land in that pool at 120 pounds. Higgins (8-8) capped a 4-1 day and finished fifth with a 6-2 win over 16-8 Ivan Aguilar of Arcadia and a pin in 2:15 over Mosinee's Chris Strejc.
"Owen Higgins wrestled very well," Marcis said. "His sweep singles are coming along very nicely. He's starting to move on his feet better."
Wyatt Johnson split his 195-pound matches in the opening pool, pinning Minnetonka's McCallum Cantu in 23 seconds and getting pinned by Ladysmith's Grant Rydlund. Johnson (12-9) shook off that loss by pinning Logan Govek of Eau Claire Memorial in 1:41 and Arcadia's Miguel Sepulveda in 4:15 to earn fifth place in the weight class.
At 170 pounds, Logan Kawa (17-10) got pins over Martin Aguilar of Arcadia and Quinn Goergen of Minnetonka before a hard-fought 2-0 loss to 29-7 Dawson Webster of Cadott kept him from the championship pool. Kawa bounced back with a pin in 2:55 over Onalaska's Brady Kuhn, but Ladysmith's Matthew Roach convincingly beat Kawa 13-1 in the fifthplace bout.
At 160 pounds, Oscar Hinderliter only got one opening-pool match and was pinned by 28-2 Calvin Hargrove of Aquinas. In the next pool, Hinderliter was a 12-4 winner over Minnetonka's John Mueller before Minnetonka's Anthony Chernikh got a 16-0 technical fall in the fifth-place match.
Five Raiders finished their day wrestling in the bracket to determine ninth through 12th place in each weight class.
Braxton Weissmiller led that crew, winning his ninth-place match at 220 pounds by pinning Jacob Ruesgen of the G-E-T reserves in 51 seconds. He also pinned Mosinee's Teryn Walls in 53 seconds and Brookwood's Francisco Andrade in 43 seconds to finish with three straight wins after starting the day with two losses.
Two Raiders competed at 106 pounds. Rylan Zoellick went 2-3 for the day, including an opening pin in 2:14 over Cadott's Brock Nesvecil and a 7-0 win over teammate Nick Malchow. Mosinee's Jason Nechuta pinned Zoellick in 33 seconds in the ninth-place match. Malchow went 1-4 and placed 12th, pinning Ladysmith's Owen Burmeister in 3:30.
Matt Gebert joined Stark in the 126-pound bracket and took 11th in a 2-3 day. He pinned Mosinee's Jackson Folwarski in 5:10 and pinned Brookwood's Pablo Aguilar in 53 seconds in the 11thplace bout. Tripp Reamer went 1-4 and placed 12th at 182 pounds, pinning Eau Claire Memorial's Rowan Donnelly in 21 seconds.
Cory Lindahl was 13th at 145 pounds and went 1-3, finishing with a 26-second pin of Eau Claire Memorial's Michael Organ. Freshman Gavyn Dellich got the chance to wrestle at 152 pounds and placed 15th, getting pinned in his four matches.
Medford 63, Antigo 12
Seven forfeits and three pins assured Medford of a quick and lopsided 63-12 Great Northern Conference victory Thursday over the visiting Antigo Red Robins.
The win put Medford at 3-0 in GNC duals and sets up a big week ahead in league competition. The Raiders go to 3-1 Lakeland tonight, Thursday, for a key GNC dual. A win tonight would set up a likely showdown of conference unbeatens between Medford and Tomahawk Tuesday at Raider Hall to finish up the dual-meet portion of the season. The varsity matchup, rescheduled from Dec. 16, starts at 7 p.m.
"It will be cool to see how much better we can get in how short of amount of time," Marcis said of the season's home stretch. How high can we go? It's nice to have something to shoot for (in these two meets), but every time we step on the mat we're just going to perform. In the room, we're not worried about who we wrestle or what tournament it is. We just want to showcase our skills and be the better man."
Kawa worked the hardest for his points in the Antigo dual, outlasting Robby Hagerty 8-4 at 170 pounds. Kawa got a first-period takedown and reversed Hagerty early in the second to take a 4-0 lead.
The wrestlers started the third period in the neutral position and Hagerty took his shot, taking down Kawa and getting a two-point near fall to tie it. An illegal headlock gave Kawa the go-ahead points and he took Hagerty down again with 10 seconds left to secure the win.
Lindahl ended things in the 145-pound match, riding Jayson Arrowood in the second period and getting him to his back for a pin at 3:07. Johnson needed just 23 seconds to pin Wyatt Beaber at 195 pounds and Zoellick took care of Johnny Wissbroecker in 41 seconds in the 106-pound match.
Forfeits went to Hinderliter at 160 pounds, Reamer at 182, Sigmund at 113, Higgins at 120, Stark at 126, Rothmeier at 132 and Losiewicz at 138. There was a double forfeit at 220 pounds.
Antigo's Nolan Kielcheski won the first match of the dual, pinning Evan Wilkins at the 5:40 mark of the 152-pound bout. Wilkins got the first takedown and led 4-1 after one period, but Kielcheski rode him to start the second period and got Wilkins turned for three near falls and seven points. Kielcheski chose to ride Wilkins in the third period and maintained control throughout before getting the late pin.
Medford bumped Weissmiller up to 285 to face Brady VandeWeerd, but the bigger Red Robin senior quickly got Weissmiller off-balance and overpowered him in 20 seconds.