Posted on
fensive line with junior co-captain ….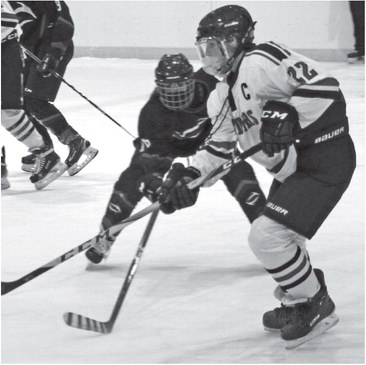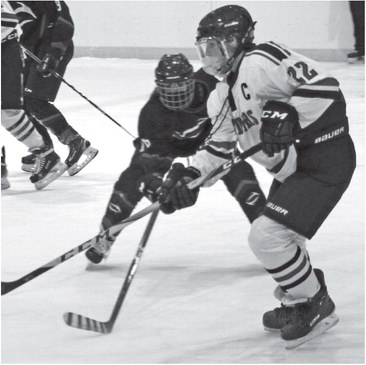 fensive line with junior co-captain Kyla Kennedy on one wing and senior Karli Higgins on the other. Seidl, a sophomore, is pegged to center the second line with freshman Jaylin Machon and either Kylee Koontz and Saige Duesing, both sophomores, on the other wing.
Krueger, unfortunately, got pulled from pre-game warmups so the plans had to change. But, as Wieting said, everyone is going to have to be flexible this season and expect the unexpected.
Kennedy, the team's Rib Lake representative, was the team's second-leading scorer a year ago with 15 goals and 24 assists.
Defensively, senior Kristen Brandner and sophomore Delaney Hraby return and freshman Sophia Brunner joins the rotation. Sophomore Alyssa Brandner is recovering from off-season hip surgery and could be ready to play in a few weeks. She is already doing some non-contact work in practice and will add an important piece to the puzzle when she returns.
Not only do the Brandners and Hraby bring a defensive presence, but they found the net a few times as well last year. Hraby had four goals and the Brandners each had three. Seidl had six goals in her freshman season and Krueger had three.
Duesing takes over the starting goalie spot, something she was already in the process of doing last year when senior Alex Nicks had some injury issues. She earned three wins and stopped about 85% of the shots she faced.
"She had a good year as a freshman," Wieting said. "She came into this year looking to be the number-one goalie. We're giving Kylee Koontz some time there in practice. She wanted to get some experience in net, so she'll probably see some time when Saige needs a break or whatever. But Saige is looking really good. She works really hard at it in practice. She's really stepping up for us in that position."
Duesing had 57 saves in Monday's opener. Part of her success was the work of the defense, which reduced traffic in front of the net and didn't allow the Northern Edge to get many breakaway chances.
"We want to turn everything to the outside, especially since we are short on legs," Wieting said of the team's defensive work. "It's really reminiscent of a penalty kill situation. We want to keep everything outside and keep people out of the middle so Saige can see everything coming at her and let her get good looks at all the shots teams are taking."
As the small-town team with the small roster, the Raiders know they're going to face some stiff challenges, as always, during the season. The team has no conference affiliation for the second straight winter.
The team lost some of its bigger weekend tournaments this year due to COVID restrictions but will still face usual rivals like the Northern Edge, Northland Pines several times. Home-and-away meetings are scheduled with the Viroqua Co-op, a team the Raiders have faced often in the past. Chippewa Falls-Menomonie and the Wisconsin Valley Union will be tough challenges as will the Somerset-based Western Wisconsin Wings, who Medford faced for the first time last season.
A couple of southern trips to Brookfi eld and Baraboo remain on the schedule as well for now.
Currently, the WIAA is planning for a seven-team sectional bracket that includes the Northern Edge, Northland Pines, the two-time defending state champion Fox Cities, the always powerful Central Wisconsin Storm, the Green Bay Area Ice Bears and the Union. The WIAA has posted that state championship game is planned to be held in Wisconsin Rapids on Saturday, Feb. 20. State semifi nals are set for Feb. 18 at sites to be determined. A staple of the coaching Wieting and Brandner have done in their time is to stress having fun while working hard. Wieting, the Sectional 2 Coach of the Year back in the 2018-19 season, said she could see that enjoyment coming through already in game one. "When we got out of the second period only down 2-0, you could just see the smiles everywhere," Wieting said. "These girls have really positive attitudes. To see all the girls playing that well and enjoying it was really good to see. Knowing what they've been around in school this year and what they have to work around, it is really good for them to come to the rink and have fun."