Posted on
Chiefs win over Chieftains in battle for perfect record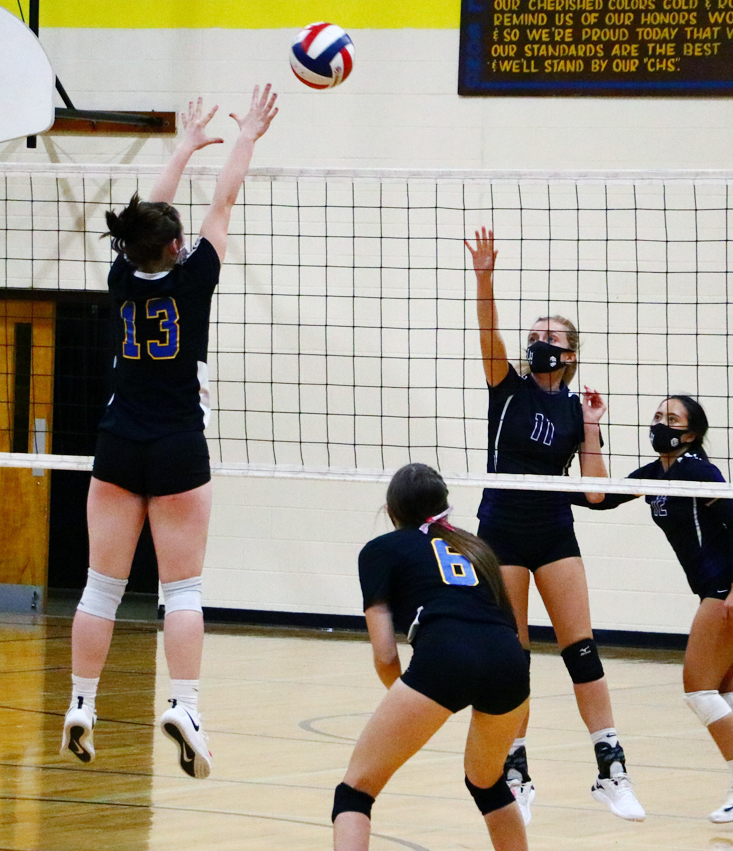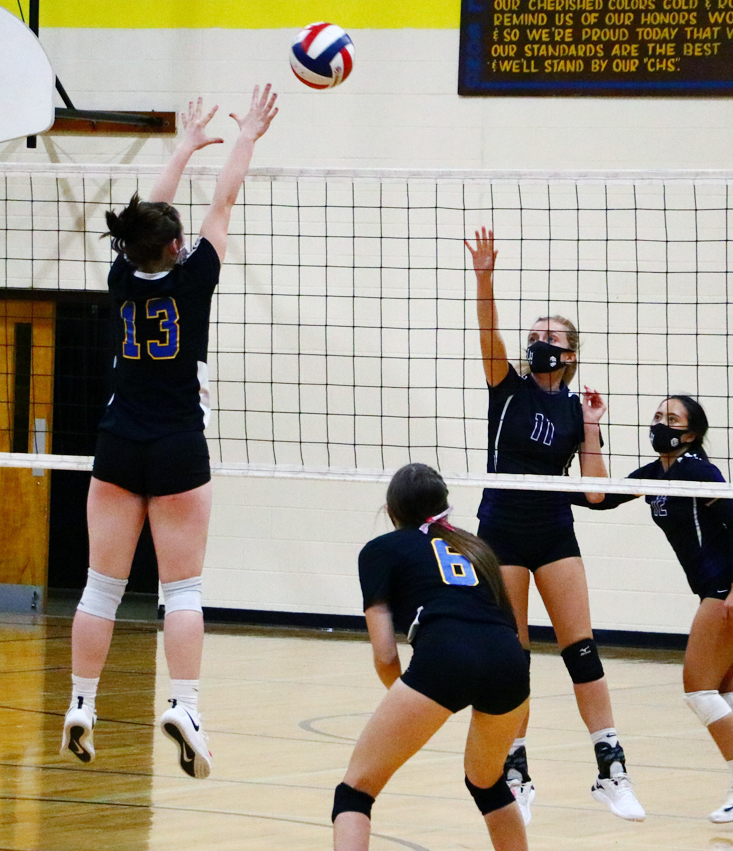 It's always an intense rivalry when the Cornell and Lake Holcombe volleyball teams meet, and Oct. 15 was no exception. This time around, fighting for the victory was for more than just bragging rights, as Cornell looked to go undefeated in conference action.
Hosting the Chieftains, Cornell started out shaky, who saw the first set go to Lake Holcombe, 25-19. The Chiefs had already earned their conference title, which may, or may not, have added stress to the match.
"The nerves were high to start the match, which caused some errors and miscommunication that wasn't like us," said Cornell coach Amy Lorenzen.
Cornell tried to shake off the jitters and succeeded in the second match, claiming a 25-20 victory. Lake Holcombe wouldn't give up and came away with the third set, 25-18.
"Missing two senior starters was tough, but the girls pulled together and stepped up to meet this challenge," said Lake Holcombe coach Beth Meddaugh. "They knew that the conference champs/Cornell would be tough and they did a great job of sticking with them."
The Chiefs made some adjustments and in an edge-of-theseat battle, the home team and the visitors went after the ball
(To the left) Lake Holcombe junior Graci Willmarth goes up for a block against Cornell, Oct. 15. In the last game for the two neighboring teams, it was a back-and-forth battle, with Cornell coming out on top, 3-2.
like it was a playoff match. Cornell brought in the next two sets for 25-11 and 16-14 wins, making the Chiefs' conference record a perfect 10-0.
"The girls did a great job tonight," said Meddaugh. "I am extremely proud of their work this week, and at the match tonight. The determination and leadership shown on the court tonight, was exceptional."
Cornell was led by sophomore Michayla Turchen, with 13 kills and 20 digs, and senior Michaiah Galster, with 22 assists. Junior Jayda Turchen had 21 digs and 8 kills, while senior Katie Herr ended the night with 7 kills and 4 blocks.
Freshman Brooke Sime had 6 aces for the night, with her final ace the point that put Cornell ahead 15-14 in game five. She also had 10 digs.
Leading the way for Lake Holcombe, were junior Josi Elmberg and sophomore Karly Kirkman, with 5 kills each. Elmberg also ended with 35 digs and junior Annabelle Wincek finished the night with 13 assists.
This is the first time in 40 years, that Cornell walked away with the conference crown and the Chiefs also sport a 10-1 overall record.
"We can't stop here though," said Lorenzen. "We have work to do next week, to play at our highest potential, when we meet up with Lake Holcombe again, in the second round of Regionals."
That game takes place Thursday, Oct. 22, on Cornell's court, at 7 p.m.