Posted on
Schley makes it four straight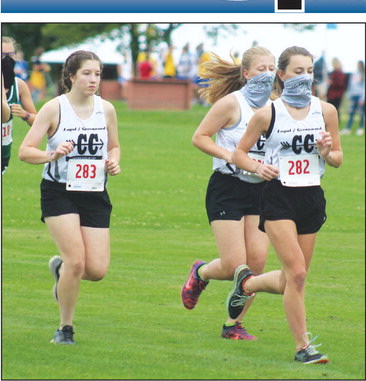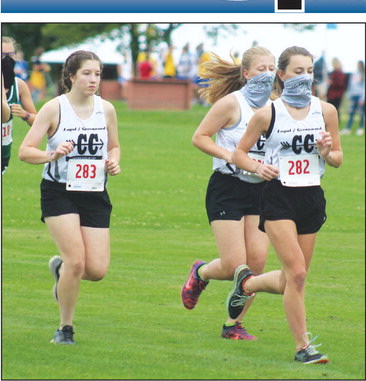 Every year since she was a freshman, Loyal-Greenwood's Savannah Schley has placed first at the team's home invite held at the beginning of each season. Despite the current environment of masks and smaller meet sizes, Schley once again took the top spot at home, leading her team to a second place finish.
Running in a 28-runner field on Sept. 1, Schley managed to place first with a time of 21:23. She was followed by Rylan Lindner, who placed seventh overall with a time of 25:29. Placing 11th was Leah Scherer, who ran a 27:13. Aubre Robida took 13th with a time of 27:19, Maci Bogdonovich placed 16th with a time of 27:51 and Halle Aumann took 17th with her time of 28:13.
Avrey Horvath was the top finisher for the Loyal-Greenwood boys, taking fourth place in the 37-runner field with a time of 18:58. Finishing right on his heels was Conner Genteman, who took fifth place with a time of 19:06. Coming in for the Greyhounds next was Ashton Palms, who placed 14th with his time of 21:24.
Seth Genteman was the next runner to finish, completing his race in 22:50 to take 19th. He was followed immediately by Cody Eckes, who took 20th with his time of 23:01. Jaden Ruggles was 21st with a time of 23:18 and Vaughn Zettler took 30th with a time of 25:33.
The Loyal-Greenwood girls took second place with 48 points, finishing just behind Fall Creek, which took first with 45 points. McDonell was third (53), Neillsville- Granton was fourth (76) and Owen-Withee fielded an incomplete girls team.
For the boys, the Greyhounds took third with 52 points, finishing ahead of Owen-Withee and Fall Creek, which both fielded incomplete boys teams. Neillsville-Granton was second (38) and McDonell took first with 32 points.
CHEYENNE THOMAS/STAFF PHOTOS