Posted on
Ackley leads Tigers this season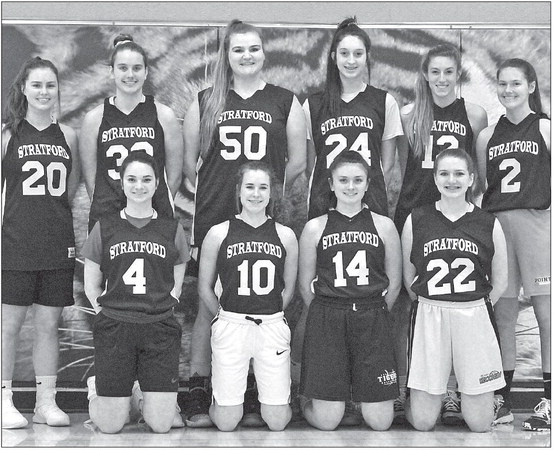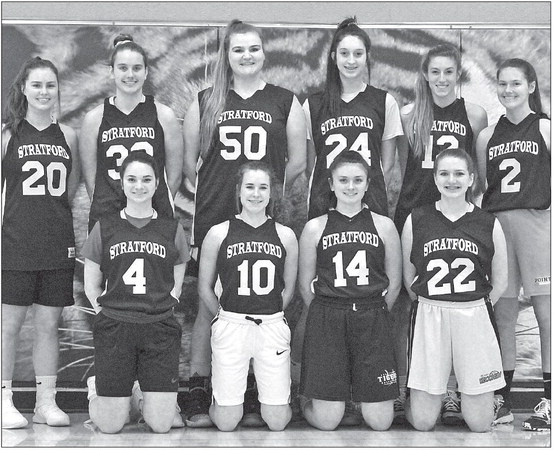 GIRLS BASKETBALL SPORTS PREVIEW
Tall and lanky junior is the lone returning starter
The Stratford varsity girl's basketball team's offense and defense will revolve around talented junior center Breanna Ackley, who is the Tigers' lone starting player returning this season.
Tigers head coach Tammie Christopherson begins her seventh year coaching in Stratford and her 21st year overall of coaching. Jessi Novitzke is the girl's junior varsity coach and Greg Belter an assistant coach this season.
Christopherson will look for Ackley to be her team's leader this season, because she possesses more playing experience at the varsity level than anyone else on the squad. Ackley averaged 10.4 points per game last season.
"Breanna is a very talented young lady on the basketball court, and she has been on varsity since her freshman year," she said. "What makes her so special is her ability to play both the guard and post positions. Not many six-feet, one inch players can handle the ball like she does."
Stratford's other top returning players this season are senior guard Paige Kolbeck, senior forward Kamryn Schueller and junior guard Tanaya Schillinger, who averaged 5.6 points per game last season.
"Tanaya, Kamryn and Paige also made contributions to our varsity team last season," Christopherson said. "We did graduate four starting players, and we are looking to our juniors to fill the spots of our graduated seniors. The team has been working very hard and I feel we are a team that will continue to grow this entire season."
The Tigers' top newcomers to this season's varsity squad are senior post player Ashley O'Neil; junior guards Abby Oertel and Gracie Hauke and junior center Emily Hughes.
Christopherson said her Stratford teams have "steadily climbed the ranks in the Marawood South Conference over the past five years," but now it's time for the Tigers to win the elusive conference title.
"To take the next step we will have to consistently score points every night," she said. "We have always been a strong defensive team, but in order to take the next step our offense needs to match our defense in every game we play."
She said it'd be a challenge yet again for the Tigers to win the ultra-competitive Marawood South Conference championship.
"Winning the conference title is always our team's goal," Christopherson said. "I think right now Wausau Newman is one of the top teams in the Marawood South Conference, because the Cardinals played in the state tournament the past two years and only graduated one player from last year's team. From top to bottom, the Marawood South Conference is going to be incredibly tough this season, as teams won't be able to take nights off."