Posted on
Keep football co-op competitive and strong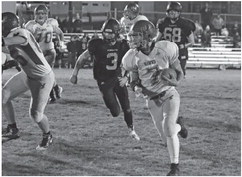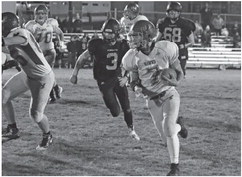 Star News
Editorials
Rib Lake and Prentice should continue their decadeslong football cooperative partnership to ensure that future generations of students have athletic opportunities. In practical matters, neither school district has the student population or financial resources to field competitive programs on their own and, has been proven over the decades, are stronger together.
Prentice and Rib Lake have shared a cooperative football team, the Hawks, since 1988. At that time, the schools took advantage of the physical proximity of the districts to overcome the challenges of offering competitive sports programs in a small enrollment district.
Now that successful partnership is being questioned and its future is in doubt as Rib Lake board members last week suggested it would be better to switch to an eight-player football program and go it alone rather than deal with the ongoing challenges of offering an 11-player format.
Cost, competitiveness and travel time are all factors weighing into board members' decisions. With the schools mandated to replace the uniforms in order to bring them into compliance with rules, there is a concern among some members if it is worth investing in new uniforms only to have to replace them if the team goes to eight-player. For many years, the Hawks have fought to be competitive, a challenge given the strength of their conference rivals. Last year, with the change in conference, the team was much more evenly matched, making for a better experience for the student athletes. However, the travel times for games drew criticism from parents and fans.
A growing number of small schools throughout northern Wisconsin are switching to eight-player programs, meaning there could be greater availability to play nearby districts. The challenge would then be that with the combined enrollments of the two districts, the Hawks would be ineligible for a playoff spot if they switched to eight-player.
While there is a cost to replacing uniforms, it pales in comparison to each of the schools having to purchase significant amounts of new training equipment depending on how they split up what is currently being used in the shared program.
As far as competitiveness, a challenge for Rib Lake and Prentice is not just their size, but on the size and demographic make-up of each grade. Some years they may have 40 students in a grade, while other years may have less than half that number. While on average the number of boys and girls in each grade are roughly equal, in practice, this also fluctuates with some years having significantly more girls to boys. This raises the doubt that either of the schools would be able to maintain suffi cient numbers to field a viable football program over a period of time.
Rather than attempting to fix what isn't broken with the long-standing football cooperative, the districts should renew the partnership and guarantee access to athletic opportunities for years to come.