Posted on
Judnic takes charge as newVeterans Service Officer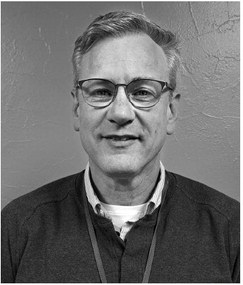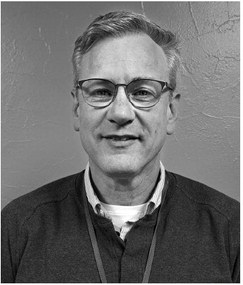 Emily Gojmerac
reporter
Dan Judnic has made a career out of the military. After 33 years, he has started a new career as the Taylor County Veterans Service Officer (VSO).
Growing up in the township of Greenwood, five miles south of Rib Lake, he graduated from Rib Lake High School in 1981.
After high school he spent four years in Minneapolis. Two of those years were taking classes at the University of Minnesota and the other two years were working a lot of jobs to save in order to go back to school.
When he realized schooling wasn't in the cards for him, in 1985, he enlisted in the Air Force due to his lifelong love of flying. Serving in the Air Force took him all over from being a Weapons Specialist in Fort Worth, Texas to being a Flight Engineer in San Bernardino, California.
Within that time, he reduced his participation to a civilian status for a year when he attained his commercial pilot's licenses including: Commercial Single Engine License, Commercial Multi-Engine License, and becoming an Instrumentally Rated pilot.
He had switched from active duty to reserves in Tacoma, Washington.
"I made a life doing reserves work," Judnic said. Judnic spent 18 years, from the year 2000 until 2018 at Travis Air Force Base in Fairfield. He also did a 3 ½ year stint at Beale Air Force Base. Both of these facilities are in California.
On November 1, 2018, Judnic retired from the Air Force after 33 years. He misses flying every day, but felt it was time to see what else was out there. From 2018 until he was offered the VSO position, he worked with the Veterans Administration (VA) to get the help that he needed. In time, he was feeling like himself and was considering flying again.
"Even though I would jump at the chance to go flying again, I felt my time could be better used elsewhere," Judnic said.
Through the grapevine, Judnic heard of the opening of the Taylor County VSO position. After careful consideration, Judnic applied, not expecting to get offered the position.
October 31, marked his first day as the Taylor County Veterans Service Officer. The job of the VSO is to be a representative for a veteran to help them attain the benefits they deserve.
The newly approved Promise to Address Comprehensive Toxics (PACT) Act of 2022 is said to be the biggest benefit expansion in VA history. Judnic hopes that the PACT Act will help people who were directly affected by toxins from the Vietnam War.
Judnic now resides in Rib Lake and has since joined the American Legion Post 274. He hopes that his job as VSO helps him connect with fellow veterans quickly and to the best of his ability.
Judnic said, "The support from the community that I have received has been amazing. I hope to help these veterans the best way that I can."