Posted on
Rib Lake resident turns 100 years young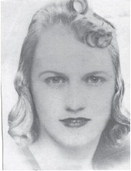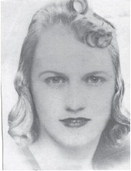 EMILY GOJMERAC
REPORTER
Nineteen twenty-two, the year the Lincoln Memorial was dedicated, the Reader's Digest was created, the first successful insulin treatment was given, and the year Phyllis Dolezalek was born.
Phyllis was born on May 1, 1922, the oldest child of John and Mary Tadin of Phillips. Along with her brother and sister, she grew up on an organic farm where she learned the value of hard work.
"My father said he wasn't gonna raise girls to just look in the mirror all the time." Phyllis said.
Phyllis only went to school until 8th grade. She had to work on the farm due to her not having a form of transportation.
She married John Dolezalek Sr. on June 27, 1942 at St. Mary's Catholic Church in Phillips.
"I had a big wedding with six bridesmaids and groomsmen. Along with a flower girl and boy and girl couple as the ring bearers. The groomsmen paid $6 for their suits for my wedding."
In the late 1940s, John and Phyllis moved to Rib Lake where they settled down and raised their family. They had three children, John Jr., who is now 76, Ron, who is 63, and Debbie, who is 63. After that came three grand children and seven great-grandchildren.
Throughout her working life, she and her husband ran Johnny's Bar.
John Jr. said, "The bar was attached to the theater on the corner of McComb Ave and Landall Ave,". After that, she worked at the shoe factory in Rib Lake until it closed in the late 80s early 90s. Her husband, John Sr., worked as an electrician for the town of Rib Lake.
After the shoe factory closed, Phyllis worked from home, the nursing home, and volunteered at her local church, while also working at the Commercial Club for 22 years as the treasurer.
In recent years, Phyllis has been attending physical therapy for the past eight years, twice a week. Within that time, she says she has noticed an increase in her strength and balance.
"Physical therapy keeps me from getting too stiff of joints," she said.
She has made over 200 Cabbage Patch dolls for members of her family and close friends.
She enjoys crocheting, knitting, coloring, doing crosswords, word searches, and baking. She is best known for her apple slices and coffee cakes, which are always a crowd pleaser.
When asked what was one thing she remembers most in the past 100 years, she answered, "Raising my crazy kids."
Phyllis lives every day to the fullest and never regrets a moment of her life.