Posted on
Tavern League gives boost to Wings of Hope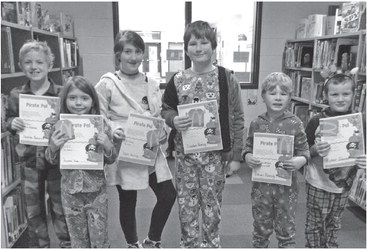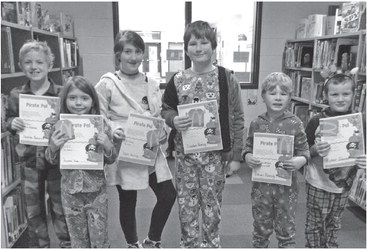 EMILY GOJMERAC
REPORTER
"When children cry, we fly" this is the Wings of Hope Search and Rescue (WOH) motto. WOH is a non-profit organization that specializes in aerial and underwater search and rescue utilizing drones. This organization was founded in 2017 by Bradley Smith, who is a former firefi ghter and EMT. Their mission is to provide families help with finding their lost loved ones with the collaboration of police, DNR, and other rescue departments. They are located in central Wisconsin, but travel from state to state if services are needed.
WOH specialize in aerial drones and underwater drones for search and recovery of individuals who have drown or been lost at sea. Skilled forensic, underwater ice, and swift water divers also aid in the search and rescue effort. They also utilize side sonar and down sonar scanning, which uses color representation to show the difference in bottom structure, density and objects in the water. This sonar system also is able to decipher human tissue underwater.
In April of 2021, WOH was able to purchase a response trailer, which was originally a Green Bay Fire Department fire truck, as a command center. This truck has state of the art equipment that they are able to use during any search and rescue mission. With this equipment, they are able to locate dogs, and their handlers, through GPS while they are out in the field, among other important tasks when it comes to search and rescue missions.
Michael Smith Sr. said "This truck has improved our search and rescue missions enormously."
Smith said "I wanted to establish this organization because in 2017, I was crop surveying with drones. I was called out to Athens to help search for a missing elderly woman with dementia. She was found and I immediately fell in love with search and rescue right then and there. I've been doing it ever since."
Northstar Search & Rescue (NSAR) has partnered with WOH since 2019. NSAR is also a non-profit organization located in Golden Valley Minnesota, a suburb of Minneapolis. They use underwater drones, sonar, and highly trained and skilled canines to be able to locate missing individuals.
NSAR Chief, Northstar Search & Rescue Diane Stefanick, said "This organization started out as a few people and through the years it has grown to more than 20 people along with 16 trained search and rescue dogs."
Even though these organizations are locally established, they are able to help out wherever they are needed throughout the United States. Some of the states they have been able to help out in the past are: Montana, Texas, Kentucky, Illinois, Florida, Tennessee, Michigan, Indiana, Oregon, and North Dakota.