Posted on
Personnel committee approves shifting juvenile intake duties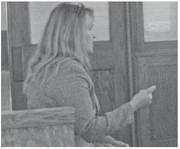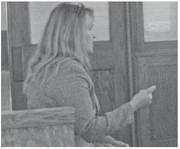 Taylor County will shuffle job duties as they spread an existing position over several other areas.
Judge Ann Knox-Bauer came to the county personnel committee on November 10 with a plan to distribute the functions of the family and juvenile court coordinator position. The position was originally created under retired judge Gary Carlson and was filled for many years by Jean Nuernberger who had the required skills for all the job functions.
Since Nuernberger's retirement, the county has found finding candidates to fill the position a challenge. The position is currently vacant with the county not having any qualified applicants for it.
The proposal calls for moving the functions to other court areas and moving juvenile intake functions to the human services department. Human services is where most counties have their juvenile intake. In moving the additional job duties, the proposal also called for shifting about $30,000 in budget dollars allocated for the position to help cover staffing expenses in other areas. The intention would be that it would be budgetneutral and just be a shift in duties.
Within the Human Services department, director Liza Daleiden said the additional intake duties would be shifted to existing staff. As another piece of the proposal, the committee members approved the creation of a social worker/case manager position as a "casual" position at a rate of $30.05 per hour to fill in as needed.
Personnel committee member Rollie Thums, who is also chairman of the human services committee, noted that this is a situation where they are going out of order in how positions are typically created. Generally any new position requests would come to the oversight committee first and then go to the personnel committee. However, with this change coming as a result of job duty shifting between departments action took place at personnel committee level first.