Posted on
Mousse 'N' Cruise event helps support local salons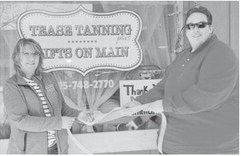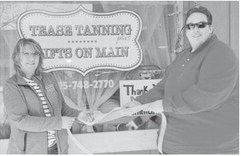 The Mousse 'N' Cruise, a community wide show of support for local hair salon owners, will take place on Tuesday, May 19, from 4-8 p.m.
"The idea is to get people to see their hair stylists, to connect with them after not connecting with them for two months," explained Sue Emmerich, president of the Medford Area Chamber of Commerce.
Every salon will have a table out front with items available for purchase. Gift certificates for future appointments and products will also be at each business.
Individual specials are going to be available at all participating salons: Beauty by Joan, Bella Zenn, Cool Noggins, Encore, Healthy Skin & Beauty, Mirage, Raymond Michaels, Reflections, and Tease Tanning and Utopia Day Spa.
Some businesses are teaming up for the event: "We're working together with Green Bee Floral Designs to give away a tulip with every purchase from our hair salon," said Joan Moen of Beauty by Joan, who encouraged people to visit the salons and is looking forward to seeing her clients.
In addition, there will be the chance to win several giveaways. One $25 gift certificate from each of the salons is available; the chamber of commerce and Broadway Theatre are supplying a $20 popcorn package certifi cate for each salon to give away.
Food specials will be available for purchase during the Mousse 'N' Cruise as well. Uncommon Ground and Taylored Nutrition will be having curbside drink specials, Cravings Food Truck will be downtown, and Marilyn's Firehouse will be offering Taco Tuesday; stop in and pick up some carryout from any local restaurant while supporting hair salons.
Marathon Cheese donated 100 pounds of its product to be served as snacks at the salons, and Broadway The- atre will have popcorn available. The chamber is supplying sunglasses for the salons to hand out as thankyou gifts to patrons.
The chamber urges everyone to have fun, but to remember to stay safe and keep a six-foot distance between yourself and others.