Posted on
What to do in case of accident in winter weather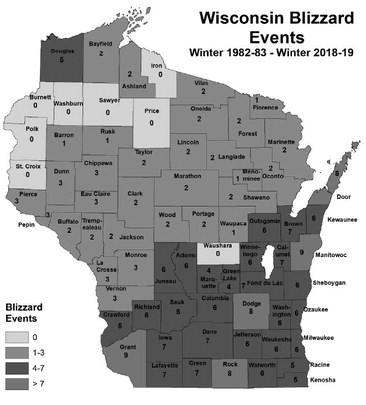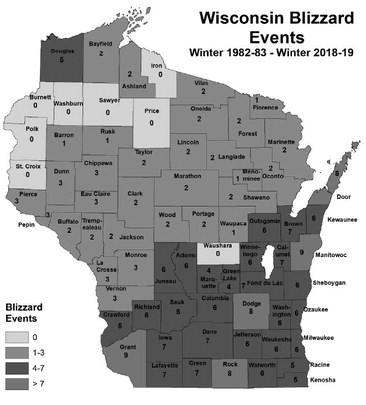 In the last five years, Wisconsin has averaged 18,000 motor vehicle crashes during the winter months, when roads are covered with ice, snow or slush. Also in the last five years, an average of 46 people were killed and more than 4,200 injured in Wisconsin each winter season, in crashes when roads are covered in ice, snow and slush.
Many crashes are caused by "driving too fast for current conditions." Also, when the first blast of winter arrives, motorists often need to "re-learn" how to drive in slippery conditions.
Be gentle with the accelerator and brake. Don't use cruise control in wintery conditions and don't be overconfident in a fourwheel drive vehicle. The 4x4 may get going quicker than others, but can't stop faster. Four-wheel drive vehicles can lose traction as quickly as two-wheel drive.
Always wear a safety belt, as this protection is needed, even in low-speed "fender- bender" crashes that frequently occur on slick roads. Leave plenty of room for snowplows. By law, a vehicle must stay back at least 200 feet from the rear of a snowplow.
Obey the "Move Over" Law, which requires drivers to shift lanes or slow down in order to provide a safety zone for a law enforcement vehicle, tow truck, ambulance, fire truck, highway maintenance vehicle or utility vehicle that is stopped on the side of a road, with its warning lights flashing.
If a vehicle slides off the road, gets stuck or becomes disabled, stay inside it if at all possible, with the seat belt fastened until a tow truck or other help arrives. If a person is inside a vehicle and buckled up, there is protection against out-of-control vehicles. There's no protection outside the vehicle.
It's also a good idea to keep a winter emergency kit in the vehicle. Carry a winter storm survival kit in the back seat of your vehicle (in case the trunk jams or is frozen shut).
Items for the kit include blankets or sleeping bags, extra hats, socks and mittens, flashlight with extra batteries, first-aid kit, shovel, booster cables and windshield scraper, water and high-calorie non-perishable food (raisins, candy bars, energy/protein bars), sand or cat litter to use for traction, and a cell phone adapter In the event of a crash or ending up in a ditch, the following are tips to stay safe in the winter season.
If possible, call 911 on a cell phone. Provide location, condition of everyone in the vehicle and the problem at hand.
• Follow instructions; you may be told to stay where you are until help arrives.
• Do not hang up until you know who you have spoken with and what will happen next.
• If you must leave the vehicle, write down your name, address, phone number and destination. Place the piece of paper inside the front windshield for someone to see.
• Be easy to find. Tell someone where you are going and the route you will take.
• If stuck, tie a florescent flag (from a kit) on the antenna or hang it out the window. At night, keep the dome light on. Rescue crews can see a small glow at a distance. To reduce battery drain, use emergency flashers only if you hear approaching vehicles. If you're with someone else, make sure at least one person is awake and keeping watch for help at all times.
• Stay in the vehicle. Walking in a storm can be very dangerous. You might become lost or exhausted. Your vehicle is a good shelter.
• Avoid overexertion. Shoveling snow or pushing the car takes a lot of effort in storm conditions. Don't risk a heart attack or in- jury. That work can also make you hot and sweaty. Wet clothing loses insulation value, making the body susceptible to hypothermia.
• It's better to be cold and awake, than comfortably warm and sleepy. Snow can plug the vehicle's exhaust system and cause deadly carbon monoxide gas to enter the car. Only run the engine for 10 minutes an hour and make sure the exhaust pipe is free of snow. Keeping a window open a crack while running the engine, is also a good idea.
It is also important to check and winterize vehicles before the winter season begins. Make sure the car's battery is in good shape – cold temperatures can reduce the effectiveness of a battery by 50 percent. Make sure tires are suitable for winter driving conditions.