Posted on
Medford man completes CVTC academy training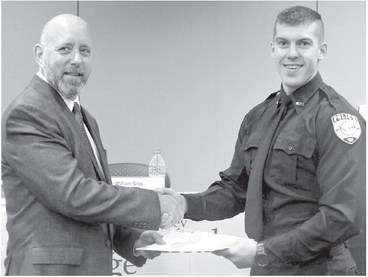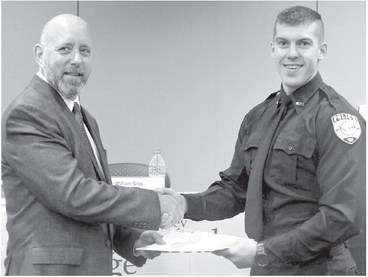 One of the Wausau Police Department's new officers is a Medford native. John Shear, 22, a 2015 Medford High School graduate, started his new position just days after graduating from the Law Enforcement Academy at Chippewa Valley Technical College (CVTC) in Eau Claire.
"I decided to get into law enforcement to directly improve people's quality of life and help them work through stressful situations such as mental health crisis, life-threatening incidents and domestic altercations," Shear said.
Shear was one of 22 graduates of the academy honored at an Oct. 4 graduation ceremony. He was one of 17 graduates who had already been hired by a law enforcement agency and as such was able to wear the uniform of this new department at the ceremony. Other graduates had been hired by departments from all over the state, from Superior to Sheboygan County.
Completion of 60 hours of college credits is required to qualify for the academy. Shear first graduated from CVTC's twoyear Criminal Justice-Law Enforcement program. Others went through a university or other technical college. Often new officers are hired by a department that then sponsors their attendance at the academy.
CVTC associate dean of Emergency Services Eric Anderson said the intensive 720-hour academy instructs the recruits in six areas: policing in America, tactical skills, patrol procedures, legal context, relational skills and investigations. Completion of training at a Law Enforcement Academy is required to become certified as a law enforcement officer in Wisconsin. However, officers can start work with a department before completing the training.
The speaker for the academy graduation ceremony was William Gray, a special agent with the Wisconsin Department of Revenue.