Posted on
Have you done your Christmas decorating yet?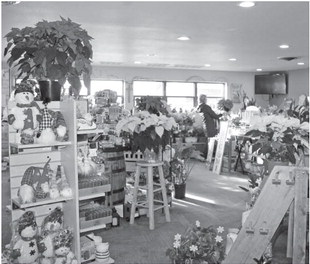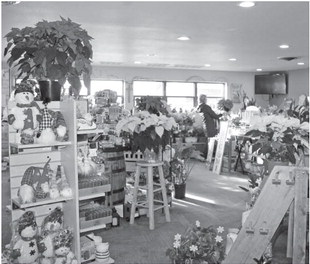 Emily Gojmerac
Report er
Decorating for the holidays is either fun and enjoyable or overwhelming.
Laurie Jahnke, of Flowers by Laurie has had her shop open since 2018, and she said "Trends come and go with the times, but certain styles have stuck around for years."
Snowmen are always a popular item during the holidays because they can be used to decorate a home or office for the whole winter season, not just for Christmas. Lanterns have been popular for several years with the lantern being a universal decoration for any season.
The perfect way to make a statement for any holiday party is with a table arrangement or a simple garland to accent any mantle or doorway. Centerpieces have also changed throughout the years from the old styled tablelength arrangements to a more centerpiece style. Some centerpieces can be a green garland with ornaments or other shiny accents. Another centerpiece that can be used are candles with garland or ornaments surrounding its base.
The traditional poinsettia decoration has slowly faded its way out, but it is still a common decoration among several households throughout the season.
Some of the newer decorations that have been popping up are simple tin buckets with pine boughs with either birch tree logs or holly berries to give the boughs an accent. Kissing balls have been another common decoration in recent years. These, like snowmen, can be used all season long.
Arrangements can last all season if they are taken care of properly. Keeping them hydrated, like any other plant is important.