Posted on
Aspirus Medford Clinic welcomes family nurse practitioner to staff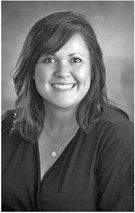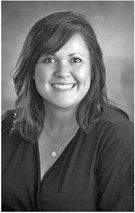 Angela Colby, MS-FNP, is now seeing patients at Aspirus Medford Clinic. She is a family medicine specialist providing primary health care services to people of all ages.
A nurse since 2005, Colby became a nurse practitioner in February 2020. "What excites me most about being a nurse practitioner is having the opportunity to build relationships with my patients and help them navigate their health concerns, whether chronic, acute or simply a wellness visit," she said. "Together we formulate a plan to help them achieve their best health."
She has experience caring for patients in outpatient, inpatient and intensive care units with the majority of her work dedicated to caring for infants and children. Other health care interests include respiratory illnesses, adolescent health, evaluation and treatment of acute illnesses and health promotion across the lifespan from infancy through adulthood.
Colby earned her bachelor's degree in nursing from Viterbo University in La Crosse and her master's degree in nursing from Chamberlain University. She is certified in basic life support, pediatric advanced life support and neonatal resuscitation.
Born and raised in Athens, Colby is especially excited to provide quality health care in a small community. "I knew Aspirus Medford would be a great fit as it offers the opportunity to work in rural health care, care for patients of all ages and the clinic is close to home, which provides additional free time to volunteer in the community," she said. Colby now calls the countryside of Abbotsford home with her husband and four children. "Our family schedule is filled with piano lessons, extra-curricular school activities, sports practices (including wrestling, football and baseball), nights at the dirt racetrack and tending to our hobby farm," she said. Other hobbies include gardening, interior design, reading and dreaming up her next yard project.