Posted on
Franciscan Sister of Perpetual Adoration celebrates jubilee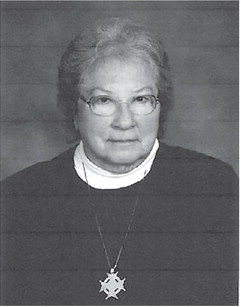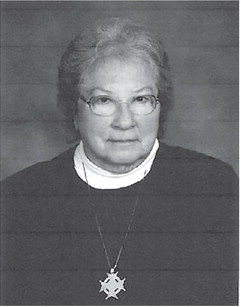 Sister Shirley Wagner (Theodosia), a Franciscan Sister of Perpetual Adoration (FSPA) is celebrating her Diamond Jubilee, marking 70 years of vowed religious life.
From Marathon, Sister Shirley Wagner (Theodosia) ministered as a music teacher in elementary and secondary schools and parishes in Wisconsin including Wausau, La Crosse, Superior and Eau Claire and in Iowa in Bellevue, Guttenberg and Carroll. She conducted youth symphonies in Wausau and La Crosse.
She received a bachelor's in music education from Viterbo College (now known as Viterbo University), La Crosse, and a master's of music education with a minor in school counseling from the University of Colorado Boulder.
Sister Shirley served from 1978 to 1981 as orchestra director at Wisconsin's Ladysmith College, from 1981 to 1982 in pastoral ministry in Sleepy Eye, Minnesota, and from 1982 until her retirement in 1999 as a pastoral associate in Amery and in Medford at Holy Rosary Parish.
She also served as director of the civic symphonies of Wausau and Rice Lake. Today, Sister Shirley lives in Medford where she is a parish volunteer and renowned intarsia artist.
An FSPA jubilee celebration will be held in 2021.
Based in La Crosse, Franciscan Sisters of Perpetual Adoration is a community of vowed Franciscan women engaged in furthering the work of the Catholic Church and the Gospel.
Their partners in ministry, including affiliates and prayer partners, join them in service of God's mission. Together, they collaborate to minister in areas of greatest need, demonstrating that Gospel living is both contemplative and active.