Posted on
John and Connie Agen still have eyes for each other, after 50 years of marriage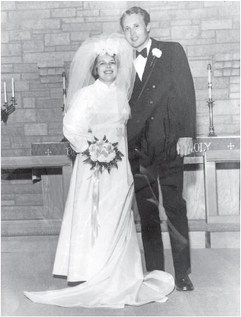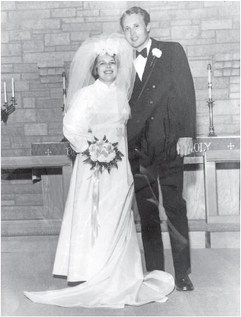 This Saturday, June 20, marks 50 years of love, for one Gilman couple. John and Connie Agen celebrate their anniversary by looking back on their life together.
Though they ended up in Gilman, Connie was raised in Spooner, while John was raised on a farm in Cumberland. The two met by chance, as so many often do.
"I had just gotten out of the Army, Feb. 12 (1970), and about a week later, my younger brother and me went to a movie at Chetek," said John. "On the way home, we stopped in Rice Lake for some refreshments."
There, they saw two ladies playing pool at the place the brothers stopped, and John asked the girls if they would like to partner up for some games. The ladies agreed and while John said he was not Connie's partner, she still made an impression on him.
"I remember that I seemed to have kept my eyes on Connie," said John. "So, after playing pool, I got up the courage to talk with her and ask if we could make a date sometime. And she said yes."
Now, 50 years later, the couple has three children – Kristine, John Jr. and Kayla; and nine grandkids, Zane, Korrigan, Addison, Ty, Mya, Lucy, Colton, Lincoln and Porter.
"We love all of them," said John.
Originally, John planned to be a conservationist or game warden, but went with a degree in biology at UWStevens Point. He then served in Vietnam during the war for three years, and went back to college at UW-Eau Claire, changing his major so he could work with special needs kids as a teacher.
He taught one year at Greenwood, before spending 31 years with the Gilman School District, retiring in 2001.
"It was a good career," said John.
Meanwhile, Connie worked in many careers of her own, which included her time as a Gilman librarian, restaurant cook, work in daycare, site manager for the Lublin Seniors and her favorite job, working at McDonald's.
She also volunteered as a Girl Scout Brownie leader and Cub Scout leader, with John serving as a volunteer firefighter for 44 years, and an EMT for 10 years. In their spare time, the couple did a lot of fishing and camping with the kids in the family camper. They also traveled west to see Connie's sister and her family in Idaho, and John's brother in San Francisco, Calif.
"I'm glad we traveled so much then," said John.
Connie and John agree they've had a good life together, and been very happy. Giving advice to other couples, they say the secret to a successful marriage is to learn to compromise, and always be humble and kind. Because of COVID-19, the Agens cannot have an anniversary celebration, but that doesn't stop them from enjoying each day.
"I love you, Connie, and I always will," said John. "I still keep my eyes on you."