Posted on
Aspirus Medford Clinic welcomes family medicine physician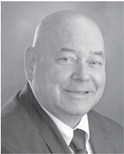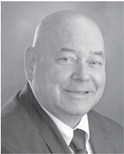 Ronald Cooper, MD, is now seeing patients at Aspirus Medford Clinic. He is a board-certified family medicine physician providing primary health care services to people of all ages. With over 35 years of experience, Dr. Cooper has knowledge in a variety of practice settings including emergency, hospice, hospitalist and family medicine. "For me, the practice of medicine is the perfect blend of compassion, service, science and intellectual challenge," he said. "What I like best about family medicine is talking to people, getting to know them and helping them get the most out of all that modern medicine has to offer."
Dr. Cooper earned his bachelor's degree in science from Carroll College in Waukesha and his medical degree from the Medical College of Wisconsin in Milwaukee. His residency was completed at Good Samaritan Medical Center in Milwaukee. Dr. Cooper has been a member of the American Academy of Family Physicians since 1982. His special interests include healthy lifestyle counseling, preventive medicine, chronic disease management, acute illness or injury, and non-narcotic chronic pain management.
Having provided medical care in the Medford area years ago, Dr. Cooper was impressed with the community and Aspirus. "I was delighted when Aspirus asked me to return and provide medical care once again," he said. "Reconnecting with patients, colleagues and staff will be extremely enjoyable for me."
Apart from work, Dr. Cooper enjoys playing chess, gardening, woodworking, cooking and boating. He enjoys living in northern Wisconsin with his wife, Bobbi, and their two pugs Winston and Thor. They have two grown sons, Brian and Mark, and five grandchildren. "Growing up we spent countless days vacationing in northern Wisconsin, so we are happy to now call this area our home," Dr. Cooper said.