Posted on
Grassland donates butter to area food banks in support of COVID-19 relief efforts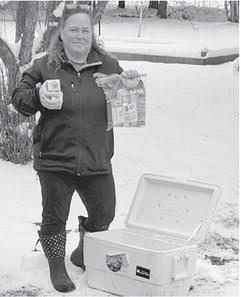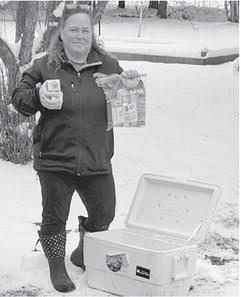 An urgent, growing strain on local food banks has been a near-immediate result of the COVID-19 outbreak. To help address the need locally, Grassland Dairy is donating its household staple – butter – to area food pantries, including the Clark County Area Food Pantry and Resource Center, Colby Food Pantry, Feed My People Food Bank (Eau Claire), Fruit of the Vine Food Pantry, Gilman Future Farmers of America, Greenwood High School, Greenwood Missionary Baptist Church Food Pantry, Thorp Community Food Pantry, Trinity Vineyard Church, and Withee Community Alliance Church Food Pantry. Grassland Dairy has donated more than 10,000 pounds of butter across the U.S. during this diffi cult time.
According to a national survey by Feeding America of its affiliated food banks, there was a 92% increase in need and a 64% increase in overall food donations as of mid March. "The impact of this public health pandemic has been significant, and as we've seen across the country, there has been an immediate surge in the number of people who are now relying on their local food pantries," said Trevor Wuethrich, president, Grassland Dairy. "We are living through a moment that is difficult in so many ways, which is why it's so important that we all show kindness to each other and do what we can to help our communities," he added.
Wuethrich added that by continuing to operate at full production capacity, Grassland has been able to maintain its volume of milk deliveries from hundreds of local dairy farms to each of its plants. "Our business begins on the farm," Wuethrich said. "Like many of our farmer patrons, our family has been in the dairy business for generations. The economic shutdown, especially among schools, restaurants, and food service providers, has been devastating for many dairy farms, and we are committed to doing everything we can to support them," he said.