Posted on
Herrell brings the gift of sight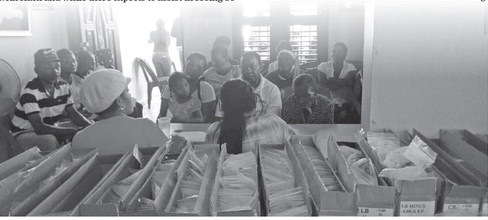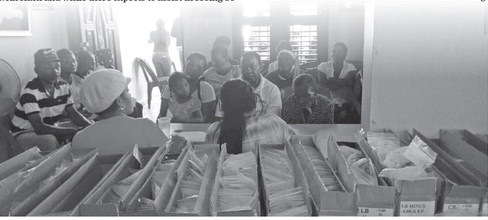 An area woman is hoping to help bring the gift of sight to underprivileged residents in Dominican Republic.
Betty Herrell of HealthView Eye Care Center in Medford and Colby will be heading to the Caribbean nation on January 10-18 as part of a mission trip with Volunteer Optometric Services to Humanity (VOSH).
Founded in 1971, VOSH is a nonprofit, non-governmental, non-sectarian organization whose members give their time and skill to deliver vision care to people in need throughout the world. The Dominican Republic is a poor, Spanish speaking Caribbean nation which shares an island with its neighbor Haiti.
She will be going to a community near the border with Haiti and while there expects to assist in seeing between 1,300 and 1,500 patients. The residents will undergo vision screening and get a prescription for corrective lenses. Herrell will have the task of matching the prescription as closely as possible to the frames and lenses they have available. The glasses and lenses come from donations and from the Wisconsin Lions Camp drives held in communities throughout the state. Healthview Eye Care Center is donating frames to the organization.
"We bring the glasses with us and the instruments with us," she said.
One of the major issues facing the Dominican Republic is refractive blindness as people live their entire lives in bright sunlight without sunglasses or shade, she said this leads to a lot of cataract issues. She also noted that many people are extremely nearsighted and giving them glasses is a chance for them to see for the first time.
While Herrell and the other volunteers will be bring- ing glasses with them, she anticipates that there will be those for whom prescriptions don't match what is available. These individuals will have their prescriptions brought back to the United States and then delivered later this winter when they are completed. Herrell said doctors at Healthview are committed to helping with these additional prescriptions.
Herrell is covering the cost of the trip on her own but has gotten some support from Lions organizations in Medford, Colby, Abbotsford and Dorchester. Herrell has participated with VOSH in the past working out of a regional senator's office during her 2016 trip.
She said VOSH works with the local government to arrange for the location and to help get people in need to their locations. She described a flatbed trailer loaded with people coming for care during her last visit.
People who are interested in donating glasses or lenses may do so through their local Lions organizations. HealthView Eye Care Center in Medford and Colby are collection locations.