Posted on
THE TIME MACHINE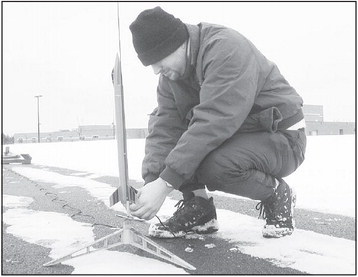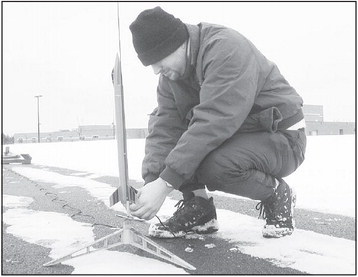 From past files of The Star News
10 YEARS AGO
October 15, 2009
Medford Area School District and Taylor County Health Department offi cials said concern over student health is the top concern they must confront this week after the notice of the closing of the school buildings and cancellation of all activities related to the district. The closing came after 19 percent of the overall student body was absent Tuesday with illness. The biggest illness concern is N1H1 virus.
The closings were effective at the end of the school day Tuesday and will remain in effect until the start of classes on Monday, Oct. 19. School district students will not take part in any extra curricular activities scheduled for Medford or outside of the area until Monday. All youth sports and other activities scheduled for school district facilities are also cancelled.
25 YEARS AGO
October 19, 1994
Following last week's surprising defeat of the Medford Area School District building referendum, it's back to Square One for those who want to see a $2.5 million addition/remodeling project at the high school.
At last night's school board meeting (too late to be reported here), it was expected the board would vote on wheth- er or not to hold another referendum in February, while District Administrator Paul Schoenberger said Tuesday morning that he and possibly Board President Pat Mayer would meet with town chairmen and town clerks tonight (Wednesday) to try to find out why the referendum was so soundly defeated out in the rural areas.
50 YEARS AGO
October 16, 1969
The search by Taylor and Lincoln counties' authorities and a state wide alert continues for a Tomahawk man who has been among missing persons since September 24. Olaf Dybsand, 86, wandered away from Golden Age nursing home at Rib Lake the day entered for a brief stay while a son and family went on a vacation.
An extensive search was conducted in the Rib Lake area by local and county officials and more than 50 volunteers without avail. A large number of reports about men answering the description of Dysband was investigated.
75 YEARS AGO
October 12, 1944
Peter Bootzin, who had been handling a grocery and shoe department for the past twenty-three years in Medford, sold his business recently to Joe B. Miller of Athens who had been in partnership in the same kind of store in Athens.
The remodeling of the store began on Tuesday in preparation for the opening which will follow as soon as the work of remodeling is completed. Mr. Miller will carry a complete line of groceries, fruits, shoes, clothing, dry goods and notions.
He returned recently from a buying trip to several cities which supply the middle west and he states he was able to obtain many lines for his store there that seem to be very scarce here.
100 YEARS AGO
October 15, 1919
Nine of the smaller colleges of Wisconsin, Beloit, Campion, Carroll, Lawrence, Marquette, Milton, Downer, Northland and Ripon, have become associated for the purpose of acquainting the people of the state with the fact that those schools, handicapped in the wide work now before then because of a lack of funds. Mush of their troubles are due to the war. When the young men of the state were called to service, these colleges found their attendance cut down and their income greatly diminished.
125 YEARS AGO
October 13, 1894
The lively panorama presented in a railway station with the arrival of a train is never failing, ever changing, in its human interest. The blase traveler, the tired tourist, the bustling man of business, the an de siecle girl, the bride of yesterday, mothers with frightened little ones clinging to their skirts, and patriarchs with silver hair, all mingle in the restless throng that have peopled the train.
Remember When — 2003