Posted on
Pediatrician joins Aspirus Medford Clinic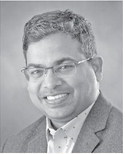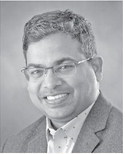 Pediatrician Adarsh Kancharla recently joined Aspirus Medford Clinic. He joins Catherine Reuter and Emily Tracey in providing excellent pediatric health care to area children.
Kancharla is a friendly person and team player. What he likes best about being a pediatrician is the resilience of children. "Helping them maintain good health and recover from illness is very rewarding," he said. "I like to help children reach their goals and become successful and healthy citizens of this great nation."
His special interests include children's health, preventive medicine, well child checks, breastfeeding education, developmental delays, ADHD and behavioral concerns. He is a board-certified pediatrician and a member of the American Academy of Pediatrics. He is also certified in pediatric advance life support, the neonatal resuscitation program and basic life support.
Kancharla comes to Aspirus Medford Clinic from Ascension Medical Group in Stevens Point where he provided general pediatrics services. He chose to join Aspirus because its mission and vision aligns well with his philosophy. "Aspirus is constantly striving for excellent patient care and leads the health care in the area by example," he said. "I am grateful to be part of such a team and organization."
Kancharla earned his medical degree at Rangaraya Medical College in Kakinada, Andhra Pradesh, India. He completed his pediatrics residency at Marshfield Medical Center in Marshfield.
In his free time, Kancharla enjoys playing tennis, gardening, cooking, and spending time with family and friends. He lives in Marshfield with his wife and two young daughters.