Posted on
Marcella "Marcie" Rehak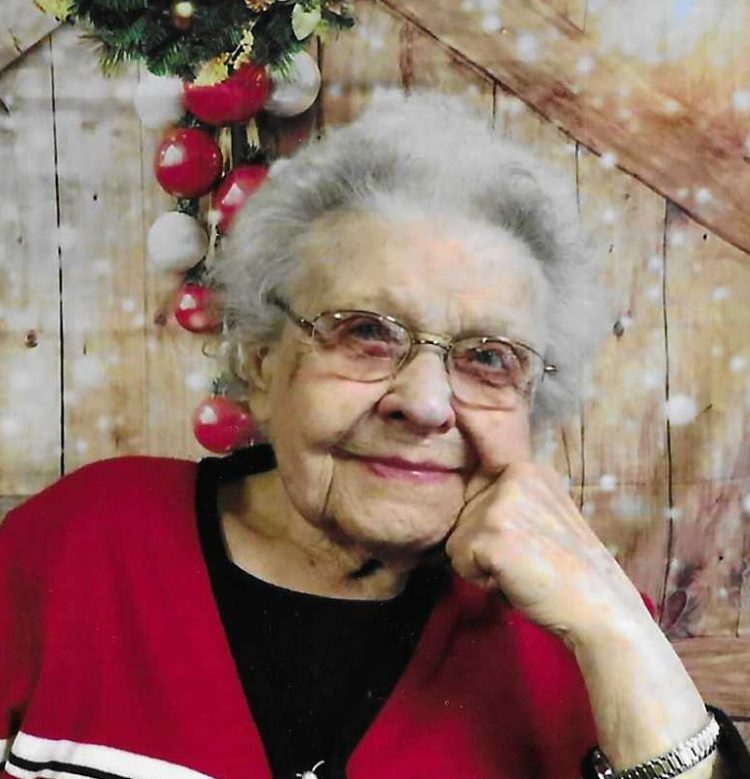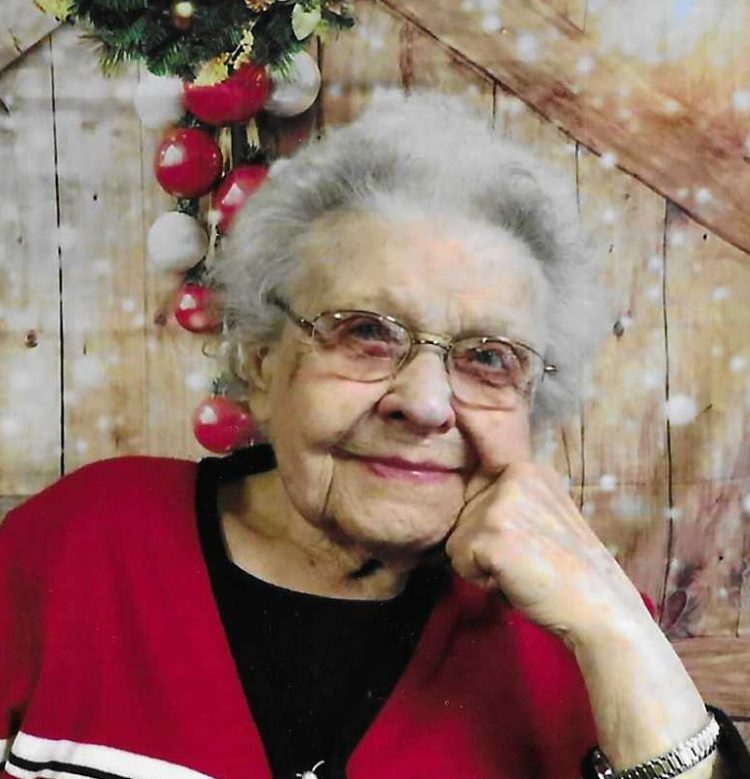 Marcella "Marcie" Rehak, 97, Phillips, died Monday, Feb. 1, 2021, at Marshfield Medical Center, in the Park Falls ER.
Marcie was born Feb. 16, 1923, in Cadott.
She grew up on a large dairy farm and graduated from Cadott High School. Her grandfather, Vincent Odenbach, and father, Emil Odenbach, helped build the ZCBJ Lodge in Cadott.
Marcie was a Sokol Slet gymnast for 10 years; they competed all over and in 1939, won a gold medal in Chicago, Ill. She was also in the Czech Dramatic Club, where plays were spoken in Czech.
She was a ZCBJ (WFLA) member for 89 years. The 1940 Czech Dramatic Club came to Phillips Sokol Hall, where she met Bill Rehak.
Bill came home after World War II and married Marcie Sept. 30, 1945. They moved to Phillips, where Marcie was an active member of the Phillips Czech ZCBJ for many years. She made many Czech traditional dresses, the "Kroj," for family and friends.
Then, in 1947, Marcie and sister-in-law, Lillian Levi, started the Ladies VFW Auxiliary. Bill and Marcie were charter members for the VFW.
The couple had a grocery/feed store, then owned their own restaurant-bar, Bill's Beer Shanty, for 34 years.
Marcie was an excellent mother, cook/baker, seamstress and wood artist.
She is survived by her son/family – Bill Rehak, Minnesota; daughters – Amy and Tara; daughter/family – Roseanne (Darell) Krueger, Phillips; daughter – Stephanie (Al) Kinnunen, Alex and Sammy; daughter – Stacy (Jess) Bennig, Wyatt and Kieren, Minnesota; son – Josh (Maria) Hilgart, Maracie, Joshy, North Dakota; daughter/family – Bj (Bruce) Barker, Phillips; son – Chad (Kelley) Yanich; daughter – Alexis, Georgia; daughter – Paige (Eric) Maus, Phillips; sons – Chance, Clay and Philip; and many wonderful nieces and nephews.
She was preceded in death by her parents; husband – Bill; brother – Emil Odenbach; and sister – Millie Berube.
Marcie will be greatly missed, but there is great joy now she is the loving arms of our Lord. Dear friends and family, THANK YOU for staying in touch with Momeka' Marcie, sharing your life and enriching hers.
A special thank you is given to the staff at Park Manor Nursing Home, Lakeside Villa and the Park Falls ER, for the loving care and medical support.
Services will be held at a later date, because of COVID-19.
Heindl-Nimsgern Funeral Home is assisting the family.