Posted on
Jerold "Jerry" Lee Clark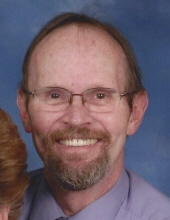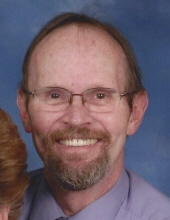 Jerold "Jerry" Lee Clark passed away suddenly, Sunday, Sept. 27, 2020.
Jerry was born Sept. 21, 1949, in Eau Claire, to Omar and Beverly (Waggoner) Clark.
He was an Army brat, traveling to various places, like Germany and Illinois.
Jerry attended Cornell High School in Cornell, graduating in 1967. He competed on the wrestling team, going on to State to win a first place in his weight group; a very proud moment in his life.
He enlisted in the Navy in 1973, and served two years on the USS Midway, as an electrician's mate. He parlayed his military experience into a career at La Crosse Telephone, from which he retired at just 48 years old, in 1997.
While installing a new telephone system at Norwest Bank, he met his wife, Linda, who worked there as a bookkeeper. They were married Jan. 2, 1988.
After retiring, he took a contracting position for a while, then he found his dream job, at Victory Fireworks in Osseo. He got his Class B and C licenses, and became a member of the PGI Pyrotechnics Guild International.
He and his wife traveled to summer conventions for 10 years. He enjoyed setting up and lighting off firework displays for different events, or just for family.
Jerry also enjoyed fishing, hunting and spending time at his cabin.
He is survived by his wife – Linda; daughter – Trisha Clark; stepdaughters – Kimberly (Jeremy) Waldner and Kristie Haller; grandchildren – Gracey Kline, Nathan and Nolan Waldner; brother – Chris (Bonnie) Clark, Eau Claire, sisters – Lisa (Dale Lahn) Clark and Jan (Steve) Nordin; and many nieces; nephews; friends; and family.
He was proceeded in death by his parents; and brother – Dan.
A memorial gathering was held Thursday, Oct. 1, from 4-6 p.m., at Dickinson Family Funeral Home in Onalaska. Graveside services with military honors will be held in the Cornell Cemetery at a later date.
Online condolences may be expressed at dickinsonfuneralhomes. com.
To send flowers to the family or plant a tree in memory of Jerry, visit the funeral home's tribute store on their website.