Posted on
John Edmund Wesley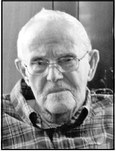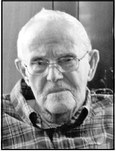 John Edmund Wesley, 94, passed away Saturday, May 16, 2020, at home, about a tenth of a mile from where he was born at home, to Ed and Mamie Wesley, Feb. 13, 1926.
John had lived in San Diego, Calif., and in Mission, Texas, but most of his life, he lived in Holcombe.
He graduated from Holcombe High School, then served in the U.S. Navy during the Korean War.
John was a logger, a farmer, a beekeeper, worked on road construction, worked for the Town of Lake Holcombe, owned a grocery store, owned a campground/root beer stand and worked for the U.S. Postal Service as a rural letter carrier. Some of these jobs overlapped others.
He was a hardworking, kind, peace-loving man, husband, father, grandfather and great-grandfather. He enjoyed gardening, going fishing, hunting and keeping up-to-date on current events of the world, but truly enjoyed his grand and great-grandchildren the most.
John married Betty Knowlton Oct. 15, 1949. She preceded him in death in 1979. He then married Marilyn Ewer May 21, 1988.
He is survived by his wife – Marilyn; children – Susan Dahlstrom, Conrath, Donna (Kelly) Decorah, Marshfield, Mike (Lorie) Wesley, Holcombe, and Lynn Wesley, Holcombe; step-children – Debbie (Bill) Kochevar, Sheldon, Dennis (Judy) Ewer, Eau Claire, Jeff (Jessica) Ewer, Sheldon, John (Charissa) Ewer, Holcombe, and Jim (Jill) Ewer, Conrath; 22 grandchildren; 34 great-grandchildren; sistersin- law – Delores Larson, Marie Mahoney and Eva Kahler; and many nieces and nephews.
He was preceded in death by his parents; wife – Betty; son – William Tripp; brother-in-law – Robert Knowlton; and his sisters and their husbands – Echo (Perry) Fisk, Dorothy (Harold) Hovey; Sophia (Norman) Kron and Emma Wesley.
Per John's request, he was cremated, with interment to be at the Holcombe Cemetery. We celebrate with joy the 94 years of John Wesley on this earth.