Posted on
Roman Aloise Thiel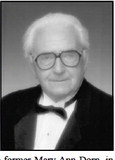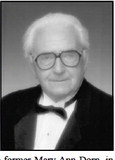 Roman Aloise Thiel
Roman Aloise Thiel, 98, died Wednesday, May 6, 2020, at Stoney River Assisted Living Facility in Marshfield.
Roman was born in Sherwood, Jan.1, 1922, the first son of John and Margaret Thiel.
He grew up in the Sherwood- St. John area of Wisconsin, on the family farms. He attended Pulaski High School in Pulaski.
As a young man, he moved to Milwaukee, and married the former Mary Ann Dorn, in June of 1942.
Roman was trained as a diesel mechanic and drafted by the U.S. Army in late 1942, and assigned to the field artillery on an island off the coast of Portland, Maine. After discharge from the service, he owned and operated Romey's Pure Oil Garage for a number of years.
He moved on to employment at Outboard Marine Corporations Evinrude plant in Milwaukee, where he was employed as a service technician. He worked for Evinrude for 30 years.
Roman loved to hunt and fish. The home at Holcombe, was built in 1965, and first used as a weekend get-away and when Roman retired, it became his permanent home. He has hunted and fished in Canada, and the Western U.S.
He shot a trophy buck in 1992, while on a hunting trip in Ohio. In the winter, he would travel to Florida, to winter with his daughter, and enjoyed saltwater fishing. He was active in the Holcombe Community Senior Citizens Club and always was ready to give a helping hand to a neighbor.
His hobbies included reading, playing cards, repairing outboard motors and working in the yard. He loved animals, feeding the ducks and birds.
When he was in his 80s, he spent 10 years as a mall Santa Claus. He loved children and newborn babies were his favorites.
Roman sold his sold his home in 2016, and moved to Marshfield, to reside with his daughter, who had returned to Wisconsin. Then, in August of 2019, he moved to Stoney River Assisted Living.
He is survived by his daughter – Dr. Dorothy "Dottie" Ann (Thiel) Liesen; friend – JoAnn Nevin; his furry friend – Belle; and nieces and nephews in Wisconsin and Florida.
He was preceded in death by his parents; his wife – Mary Ann (Dorn); a daughter – Mary Ann; a son – Joseph; three sisters; two brothers; and his beloved Doberman dog – Karmen.
A special thank you to Heartland Hospice and Stoney River Assisted Living, for their care and support.
Because of the COVID-19 pandemic, a memorial service for Roman is planned for mid-September of this year. In lieu of flowers, the family suggests that memorials be made to Marshfield Area Pet Shelter, P.O. Box 147, Marshfield, WI 54449.
Online condolences may be expressed at hansenschillingfuneralhome. com.