Posted on
Michelle Lee Anne Tannler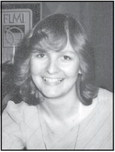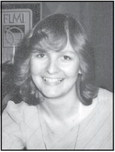 Michelle Lee Anne Tannler, 62, passed away peacefully at her home in Eau Claire, Tuesday, April 14, 2020.
Michelle was born Nov. 7, 1957, to George Tannler and Dorothy (Mahr) Tannler, in Cadott.
She grew up on the farm with her parents and nine siblings. Following school, she worked at ITT in Minneapolis, Minn.
She was drawn back to the Boyd area, and married, spending time raising a family and dairy farming. She worked until her retirement at Bush Brothers and Company.
Michelle is survived by her two daughters, a large loving family, a wonderful bubbly group of friends, and a team at Bush Brother's that made working her favorite pastime and gave her new life.
Her home was her sanctuary, where her green thumb, love for the outdoors and wildlife, gave her joy. Along her way with us, she curated a rich family history, and shared many wonderful memories and stories to be told. She gave us a story of strength and perseverance.
Michelle enriched her life with a positive outlook, uplifting and inspiring those around her, through her unique sense of humor and enthusiasm.
She will be deeply missed by her family, friends and all who knew her.
Michelle will reach her final resting place, privately, in the Brooklawn Cemetery in Cadott, and within our hearts and prayers.
A celebration of her life will be Nov. 7, at Leiser Funeral Home in Cadott, with times to be determined.
Michelle enjoyed supporting the Hootenanny Fundraiser, raising contributions to the Wildlife Rehabilitation and Release Fund. In lieu of floral arrangements, donations will be collected for this cause. Please contact Patti Stangel at 715-832-1462, for your tax deductible donations. 88235