Posted on
Roger E. Goettl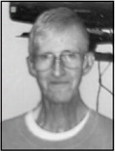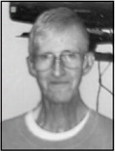 – Obituaries –
Roger E. Goettl
Roger E. Goettl, 75, Chippewa Falls and formerly of Cadott, passed away Saturday, Feb. 1, 2020, at his home, with family at his side.
Roger was born March 13, 1944, the son of William and Eleanor (LeDuc) Goettl, in Chippewa County.
He grew up in Cadott, and served in the U.S. Air Force from May 1964 to May 1968.
Roger was united in marriage to Patricia Jo Dachel Feb. 14, 1970, at St. Rose of Lima Catholic Church in Cadott.
He lived most of his life in Cadott, and was employed at Menards.
Roger enjoyed spending time with his grandchildren and great-grandchildren; and working on puzzles.
He is survived by his wife of 50 years – Patricia Goettl; one son – Bryan Goettl; one daughter – Amy Bergman; five grandchildren – David Donald Bergman, Nathan Bergman, Brittney Denny, Joseph Goettl and Carly Goettl; four greatgrandchildren – David Dean Lee Bergman, Danabelle Bergman, Regan Bergman and River Bergman; brothers – Tony (Ann) Goettl and William (Tina) Goettl; sisters – Marcy (Fred) Klatt, Eva (William) Horel, Loretta (John) Iverson, Priscilla Suvada, Elaine (Wayne) Miller, Donna (James) Peterson and Mavis Klatt; brother-in-law – Durwood Arneson; and many nieces and nephews.
He was preceded in death by his son-in-law – David Dean Bergman; parents – William and Eleanor Goettl; his brother – Robert Goettl; his sisters – Marietta Arneson and Anna Moss; his brothers-in-law – Robert Dachel, Wallace Moss, David Suvada and Marvin Klatt; his nieces – Wanda Goettl and Joni Peterson; and his nephews – Phillip Arneson and Jacob Dachel.
A celebration of life will be held from 1-4 p.m., Sunday, Feb. 16, at the Frog Hop in Cadott.
Leiser Funeral Home in Cadott, is assisting the family.
Online condolences may be expressed at leiserfuneralhome. com.
85054