Posted on
Wilfred "Willie" C. Goltz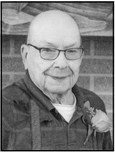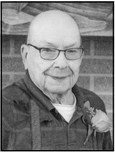 Wilfred "Willie" C. Goltz, 87, Cornell, passed away peacefully Friday, Jan. 31, 2020, at Cornell Health Services.
Willie was born Oct. 31, 1932, the son of Johannes and Laura (Kohls) Goltz.
He graduated from Cornell High School and lived in Cornell all his life.
Willie was united in marriage to Joanna Andersen and together, they had five children.
He served in the U.S. Army during the Korean Conflict, from November 1953 to November 1955.
Willie worked at the Cornell Paper Mill for 44 years. He enjoyed hunting, fishing and spending time at the cabin in the woods.
He is survived by his wife – Joanna Goltz; children – Rick (Patti) Goltz, Sharon (John) Malison, Mary (Ryan) Rykal, Lora (Roger) Erickson and Mark (Kathy) Goltz; 11 grandchildren; 12 great-grandchildren; sister – Elaine Phelps; sister-in-law Alice (Tom) Demuth; and many nieces and nephews.
He was preceded in death by his parents – Johannes and Laura Goltz; brothers – Orville Goltz, Harvey Goltz and Johannes Goltz Jr.; sisters – Alma Hanson, Eleaner Goltz and Susan Goltz; father and mother-in-law – Nels (Anna) Andersen; brothers and sisters-in-law – Helen Goltz, Loretta Goltz, Evelyn Caupal, Kenneth Hanson, Gerald Phelps, David Hager, Hans Andersen and Ingman (Eileen) Bolstad; and a grandson – Alex Erickson.
Services will be held at 11 a.m., Saturday, Feb. 8, at St. John's Lutheran Church in Cornell, with the Rev. Chris Christenson officiating. Inurnment will be in the Cornell Cemetery at a later date.
Visitation will be from 4-7 p.m., Friday, Feb. 7, at Borton-Leiser Funeral Home in Cornell, and also one hour prior to the service, Saturday morning, at the church.
Online condolences may be expressed at bortonleiserfuneralhome. com.
84784