Posted on
David C. Glenz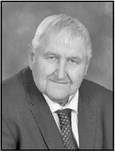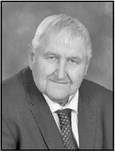 David C. Glenz passed away, surrounded by his loving family, Monday, Nov. 18, at Marshfield Medical Center in Eau Claire.
David was born Jan. 20, 1946, the son of Albert and Vivian Glenz.
He graduated from Cadott High School in 1964, and obtained a degree in industrial arts from UW-Stout in Menomonie, in 1969. He was employed at Stanek's Implements while attending school.
David married Karen Briggs Dec. 30, 1967.
He taught industrial arts at Cadott High School and farmed in the township of Ludington, where they raised their five children. The couple were married almost 52 years.
David's greatest joy was sharing his love of farming, working in the woods, and hunting with his children and grandchildren. He will be dearly missed by all his family and friends.
He is survived by his wife – Karen (Briggs) Glenz; children – Julie (Andrew) Ormsby, Janice (Greg) Nesvacil, Joel (Wendy) Glenz, Glenn (Jennifer) Glenz and Rachel (Brandon) Phelps; grandchildren – Rachel Barr, Isaac Ormsby, Crystal Hanson, Corey Jo (Casey) Rosenbrook, Cole (Brianna Dahl) Hanson, Holly Nesvacil, Brock Nesvacil, Lilly Glenz, Avery Glenz, Josey Glenz, Anna Glenz, Anthony Glenz, Adam Glenz, Jonathan Phelps, Jacob Phelps and Allison Phelps; great-grandchildren – Braelyn Hicks and Stella Rosenbrook; sister – Anna Thompson; brothers-in-law – Dale (Karen) Briggs and Lyle (Kathy) Briggs; sister-in-law – Susan (Gary) Vowinkel; and many nieces and nephews.
He was preceded in death by his parents – Albert and Vivian Glenz; brother – Glen Glenz; granddaughter – Gracey Glenz; parents-in-law – Orville and Lillian Briggs, and Ormal (Whitey) Arneson.
A memorial service will be held at 1 p.m., Saturday, Nov. 30, at St. John's Lutheran Church in Cadott, with the Rev. Dr. Gary Paul officiating. Inurnment will be in the Brooklawn Cemetery in Cadott, following the service.
A memorial visitation will be held from 11 a.m., until the time of service, Saturday, at the church.
Leiser Funeral Home in Cadott, is assisting the family.
Online condolences may be expressed at leiserfuneralhome. com.
81998