Posted on
Richard "Rick" K. Herrick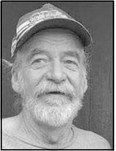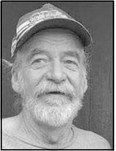 Richard "Rick" K. Herrick, 65, Cadott, died Sunday, Nov. 17, 2019, at his residence.
Rick was born Sept. 29, 1954, in Eau Claire, the son of Burgess and Doris (Starkey) Herrick.
He married Kim Brode Jan. 31, 1981, at Central Lutheran Church in Chippewa Falls.
Rick worked at Cray Research for many years, then owned DB Flooring.
He is survived by his loving wife – Kim; three sons – Troy (Kim) Herrick, Marshfield, Shane Herrick, Chippewa Falls, and Dan Herrick, Eau Claire; one daughter – Sheena Hitz, Chippewa Falls; one brother – Tom (Jean) Herrick, Chippewa Falls; one sister – Sandy (John) Piech, Marshfi eld; and four grandchildren – Dillon, Chase, Cierra and Liam.
He was preceded in death by his parents.
Services will be held at 10:30 a.m., Friday, Nov. 22, at Horan Funeral Home in Chippewa Falls. Pastor Scott Emerson, of New Life Open Bible in Lake Hallie, will officiate. Interment will be in the Mount Nebo Cemetery in Jump River.
Friends may call from 6 to 8 p.m., Thursday, Nov. 21, and from 9:30 a.m., until the time of services at 10:30 a.m., Friday, at the funeral home.
Family and friends may express online condolences at horanfuneralhome.com.
81558