Posted on
Beverly "Bev" K. Peterson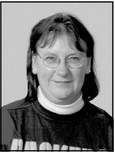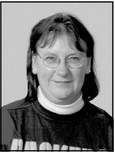 Beverly "Bev" K. Peterson, 68, Bloomer, passed away Monday, Nov. 4, 2019, at home with her husband at her side, following a long battle with lung cancer.
Bev was born Aug. 2, 1951, in Eau Claire, the daughter of Erwin and Martha (Jacot) Wathke.
She attended grade school in Brackett, and graduated from Eau Claire Memorial High School in 1969.
Bev married Robert "Bob" A. Peterson Oct. 9, 1971, at Zion Lutheran Church in Cleghorn.
From 1982-88, Bev and Bob ran Prince's Resort on Cornell Lake. After running the resort, Bev worked at St. Joseph's Hospital in dietary, and later at Natural Creations in Bloomer. She was also an outstanding homemaker.
In her spare time, Bev loved cheering on the Green Bay Packers, Badgers and the Milwaukee Brewers. She enjoyed her camper on Lake Holcombe for 25 wonderful years. The family had many memorable events there through the years.
Above all, she enjoyed spending time with her family and friends.
She is survived by her husband of 48 years – Robert; three children – Jennifer (Richard) Parkhurst, Cornell, Thomas (Mitzie) Peterson, Eau Claire, and Tammy Peterson, Bloomer; grandchildren – John, Matthew and Nathan Parkhurst, and Shiloh Peterson; siblings – Robert Wathke, Eau Claire, Dave (Connie) Wathke, Brackett, and Judy (John) Tollefson, Janesville; two sisters-in-law – Geri Wathke, Eau Claire, and Marilyn Wathke, Eau Claire; and by many nieces; nephews and cousins.
She was preceded in death by her parents; two sisters – Lois and Bernice; three brothers – Roger, Walter and Loren.
Services were held at 11 a.m., Monday, Nov. 11, at St. John's Lutheran Church in Bloomer, with Pastor Martin Halom officiating. Visitation was held Sunday, from 4-7 p.m., at Thompson Funeral Home and Chippewa Valley Cremation Services in Bloomer, and again Monday, one hour prior to services at the church.
Burial will be private at the Zion Lutheran Cemetery in Cleghorn.
Thompson Funeral Home and Chippewa Valley Cremation Services in Bloomer, is assisting the family.
Online condolences may be expressed at thompsonfuneralhome. com.
81239