Posted on
Robert "Bob" "Smokey" S. Lathrop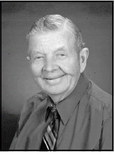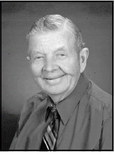 Robert "Bob" "Smokey" S. Lathrop was born Aug. 23, 1927, and entered eternal life Thursday, Oct. 24, 2019.
Bob was the son of Jess and Alma (Lehman) Lathrop.
He was united in marriage to Bette I. Granger Aug. 20, 1955, in New London. Together, they ran the family farm, retiring in 1989.
Bob was an employee of the New London Feed Mill for over 20 years. He was also an active member of the Hortonville Rural Fire Department for 23 years, and an AMPI director for five years.
He started the Log Cabin Pioneers 4-H Club and was a 4-H leader in Outagamie County, for 15 years. He was elected vice president in 1966, and in 1967, president of the Outagamie County Leaders Association.
Bob was an active bowler since he was 23, and was president of the Mixed Seniors Bowling League. He was a member and helper of a handicap group, Challenge the Outdoors, and also Fishing Has No Boundaries.
He enjoyed watching the Packers, Brewers, Bucks, and supported New London Bulldogs and Lake Holcombe Chieftains sports. Bob also loved to play canasta with family and friends.
He enjoyed cutting firewood and cut about 50 face cord, every year. He did a lot of woodworking, making cardinals, Wisconsin Badgers and Packers bird feeders.
Bob mowed five to six lawns every summer; he always said, "I enjoy it. It's better than sitting in the big chair and watching TV."
He plowed his long driveway every winter, and many of his neighbors' driveways, too. He had a large garden every summer, and loved to can pickles and tomatoes.
Bob spent the last two years, creating "Peter's Park," to memorialize his late son.
He is survived by his daughter – Joy (Scott) Webster; sons – Mark (Melanie) and Terry (Tracy); daughter-in-law – Sue Lathrop; granddaughters – Jenny (Colin) Mitchell and Nikki (Levi) Allen, Kayla (Brett) Polczynski, and Molly and Morgan Webster; grandson – Brady Webster; great-grandchildren – Austin, Emma and Riley Allen; several nieces; nephews; other relatives and special friends.
He was preceded in death by his parents; two infant children – Dawn Christine and Dale Matthew; wife – Bette; sons – Kevin and Peter; brothers (twins) – Herbert and Harold, Kenneth and Melvin; and a sister – Francis.
Services for Bob will be held Saturday, Nov. 2, at 11 a.m., at Trinity Lutheran Church in New London, with the Rev. Vicki Fink officiating. Visitation will be held Friday, Nov. 1, from 4-7 p.m., at Cline & Hanson Funeral Home, and also at the church, Saturday, from 10 a.m. until the time of service.
Burial will be in the Floral Hill Cemetery in New London.
In lieu of flowers, a memorial fund has been established for the Challenge the Outdoors handicap group. 80514