Posted on
Gilman subs get pay increase
Gilman school board OKs paying substitute teachers $135 per day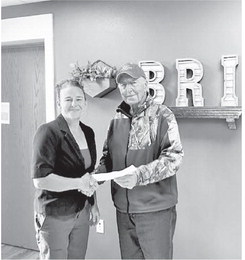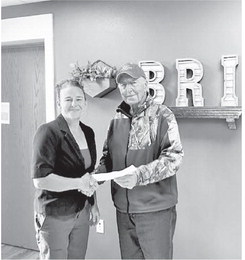 Substitute teacher pay has been a topic discussed by many school districts the last few years with many districts finding it harder to find substitute teachers. The Gilman School District discussed substitute teacher pay at their regular board meeting on November 13. Dr. Walter Leipart told the board that substitute teacher pay has not increased in some time. Currently the district pays substitute teachers $100 per day. Leipart did compare that pay to other districts in the area and the average pay for a substitute teacher is $134 per day. Leipart noted that the district has a good number of subs that travel to come to Gilman because they enjoy working with the students and staff in Gilman. He also noted that they don't want to lose this group of substitute teachers. Leipart proposed increasing substitute pay from $100 to $135 per day.
Board Clerk Valorie Kulesa asked Leipart, "Do substitute teachers work a 7.5 hour day or 8 hour day?" Liepart confirmed with her that they work a 7.5 hour day. Kulesa noted that paying substitute teachers $135/ day would come out to $18 per hour.
After discussion the board was in agreement that pay for substitute teachers should be increased. The board approved raising the rate to $135 per day.
Superintendent Report
During the Superintendent's report, Leipart informed the board that the Bruce, Cadott and Stanley-Boyd School Districts informed him that they would be leaving the e-Succeed program. Board President Cheryl Ustianowski asked what that means to e-Succeed. Leipart explained that e-Succeed runs on a balanced budget and that it will have little impact on the program. He said that there are 86 students that bring in over $800,000 in revenue and that e-Succeed has $780,000 in expenditures.
Board member Darrell Thompson asked if those school districts gave a reason for leaving. Leipart said that all three schools said that the program served them well during their transition. But the three districts are choosing to do online programs that are much cheaper. Leipart continued that those programs are much different than e-Succeed.
Leipart shared with the board that two students are taking part in the "Educator Rising" program being offered through CESA 10. This program is a network of students, teachers and education leaders aiming to inform and inspire young people to pursue a career in education.
Leipart also updated the board that he has started conversations with the Donovan Group to conduct a community survey for childcare as well as before and after school programs. The Donovan group would be the group that conducts the survey. Once that survey is completed, the Donovan group would present its findings to the board. Leipart noted that the survey would cost approximately $4,000 to complete. Leipart said, "if we are serious about daycare and after school programs, this would be money well spent." Leipart did also add, "there is no money spent, just conversation at this point."
State School Report Card
The School Report Cards were released on November 14. Leipart discussed briefly the report card and that the district is currently meeting expectations. There will be a more detailed look at the report card in next week's edition of The Star News.
Principal's Report
4K- 12 Principal Jerry Smith gave his monthly report to the board. He first congratulated the volleyball and football teams for their successful seasons. Smith organized a fan bus for the Sectional semi-final game in Prentice. Smith mentioned that the bus was very well attended with 40 students on the bus.
Juniors in Gilman were able to attend a college and career fair in Ladysmith. They had great things to say about the experience and Gilman has already been invited back for the event next year.
One topic that Smith brought up during his report, was that he would like to see the board consider open campus lunch for some students. At this point, he just wanted to talk about the possibility with the board. His vision would be for juniors and seniors with all A's and B's (not just a B average), would be able to walk to businesses in Gilman for lunch. There would be a designated route for students and they would not be able to drive anywhere. Kulesa asked, "roughly how many students would be able to qualify?" Smith said that roughly 25 students would qualify. Smith also said that he wants to talk with local businesses to get their input before anything formal would be brought to the board.
December Board Meeting Time Change
The School District of Gilman's regular board meeting will be held on December 18, 2023 at 6 p.m.. This is the same day as originally scheduled, but the time was moved up to 6:00 p.m., so that those attending the meeting will also be able to attend the high school band and choir Holiday concert which starts at 7:00 p.m.
Other Board Notes
The board approved the hiring of Nancy Mann has the JV Girls Basketball coach for the 2023-24 season.
The board approved the renewal of their line of credit with Superior Choice Credit Union. The line of credit is for $300,000. Leipart stated that the last time the line of credit was used was in 2019. Any credit that would be taken out would have to be paid back by Nov. 1, 2024. The interest rate (if any money is drawn from the line of credit) is 9 percent. The only cost to the district at this point is a $50 origination fee.