Posted on
MMA gives boost to playground project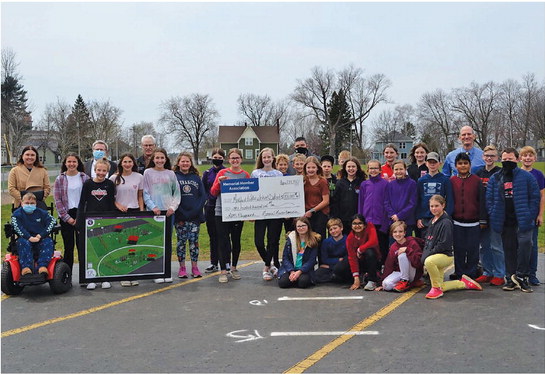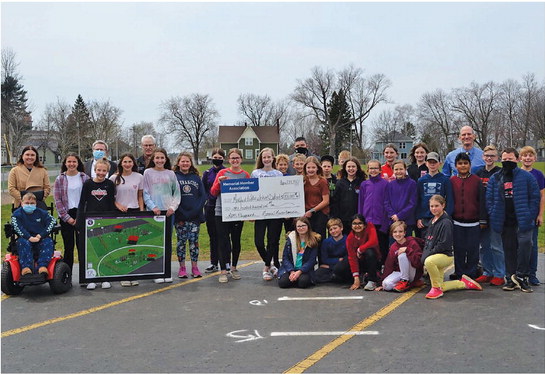 Memorial Member Association contributes $100,000 for playground
Memorial Member Association (MMA) recently contributed $100,000 toward The Medford Area Middle School (MAMS) Playground Project.
The remodel of the MAMS outdoor physical fitness area will begin this upcoming summer. The inclusive and handicap-accessible playground will be available for daily use for physical education classes and outdoor recess as well as be open to the community outside school hours. This playground is specifically designed for all ages and abilities of students in grades 5-8, which will be unique for our school and local community.
This playground will provide an opportunity for healthy physical activity, developing positive mental health and much more. Memorial Member Association is excited to support this project as it is a great investment in our children, families, schools and community.
Memorial Member Association was formed at the time of the unification of the Medford hospital and clinics with Aspirus in 2001. MMA represents the community's 50% share in the health care organization. It is a separate and distinct entity from Aspirus Medford Hospital & Clinics and uses the proceeds received from Aspirus in the 2001 merger to fund healthy initiatives in our community.
MMA's board of directors includes Candice Grunseth, Leonard Hamman, Randy Juedes, Mike Riggle, John Lange, Jason Steliga, Colton Freiberg, Bill Klingbeil, Paul Rybak, Courtney Graff and Dale Hustedt.