Posted on
ing what had happened, that ….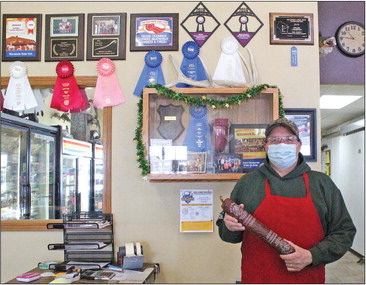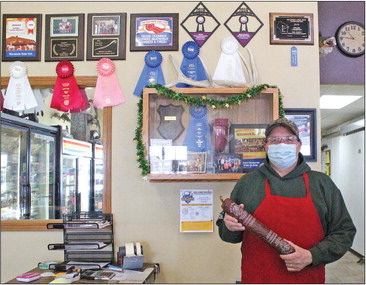 ing what had happened, that we had to dispose of the meat. A lot of people sent their checks back," Al said with emotion.
"They wanted us to use the money to rebuild. I still have some of the letters. I tear up when I read some of them. We've been here for 11 years already, and now that I am up and running, I've tried to repay the favor."
Getting a loan was hard, with the country in the midst of a recession, but Gurtner outlined his plans and made a mission statement to banks and boards of directors to get approval for a loan.
It was a world vastly different from Al's self-contained environment at Ray's, but thankfully his wife Connie, who works for the city of Colby, was able to put paperwork together, and the Gurtners worked on rebuilding their business.
"If it was up to me, I would have just brought them a stick of sausage and said 'Here's what I do, and here's what I want to keep doing.'" The Gurtners eventually secured the loan and, in November of 2009, reopened. It's a new look, but the smells remain the same.
Al's father Ray passed on before the fire, and Al has kept his family's generations old legacy going, but as he himself comes up on 25 years as owner, he's getting ready to pass the torch.
Al looked at his options last spring — he wasn't getting any younger, and his daughters are pursuing other careers. He consulted Connie for advice.
"We tried to figure out a plan of what to do, and she mentioned her brother, Scott Decker. For now, he's working for me, and then I'll work for him for awhile, and keep this going."
Gurtner has no desire to retire to Florida or let his desire to make the best tasting sausage go by the wayside. He's content to keep doing what he can for as long as he can. The only sadness he feels these days is that his father Ray never got to see the new store.
"He'd be proud to know we're doing OK. He'd probably give me crap too because his motto was 'Never let your business get so big that your wife can't handle it.' And I didn't listen to that."
The business looks to the future, but Al promises that the old traditions and smells and tastes of Ray's Market will endure long after he turns in his apron.
"We use the same recipe my dad's dad used. We haven't changed anything and we hold true to the tradition. That's one thing that will never change."