Posted on
'Spring Into the Arts' tour registration due by Jan. 15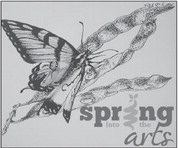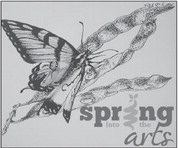 The Clark County Economic Development Corporation and Tourism Bureau is in the process of planning its 11th Annual "Spring Into The Arts" tour, which will be bigger, better and rejuvenated for 2021.
The dates are Saturday, April 24, and Sunday, April 25, 2021.
The "Spring Into The Arts" tour features many of Clark County's finest artists, guest artists and their designs – including painters, potters, woodworkers, silversmiths, sculptures, metal fabricators, jewelers, weavers, glass artisans, soap and purse makers, basket and gemstone designers, and tons of other types of creative artwork unique to our region.
The CCEDC plans to make this the best and safest tour they've ever had. Many new, fascinating locations are being added to this tour for everyone's entertainment delight.
With COVID-19 in mind, CCEDC is making sure everyone has a safe and healthy tour by putting measures in place to ensure everyone will continue to stay protected.
All artists and guest artists are invited to be a part of the art tour by opening your studio to visitors or by displaying and selling your artwork at one of the uniquely featured host sites. Sponsors are also welcomed to participate to make this the greatest art tour ever.
Contact Clark County Economic Development Corporation & Tourism Bureau, P.O. Box 236, Loyal, WI 54446, call 715-255-9100 or email [email protected] if you are interested in learning more about the one-of-a-kind 2021 Clark County "Spring into the Arts" tour.
Registration is due by Jan. 15.