Posted on
Clip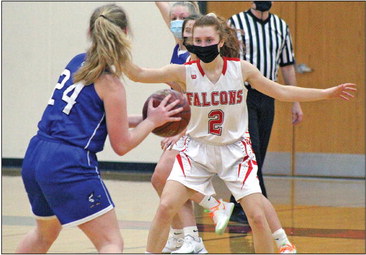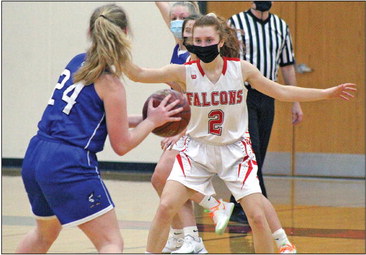 and Schug led Athens to a 54-52 lead with 2:42 left in the game.
"We talked that we needed to attack the basket," Meserole said. "But we're an outside team for the most part, so that's new to us, the idea of being aggressive and attacking the basket."
The 'Jays continued to hammer Abby in the paint, and pulled away for good in the final minutes of the game, handing Abby its third straight loss.
Abby exhibited a balanced approach on offense. Falteisek scored a team high 12 points. Graff joined her in double digits with 10 points. Ruesch scored nine. Clement and Pogodzinski each had eight points.
Brissa Diaz finished with six points and Vanessa Maganda added four points. Meserole was understandably disappointed with the loss, but not the effort, and heaped praise on her team.
"Honestly, I have more positives to say about this game than negatives. They had a phenomenal game tonight, a game that we needed to see from them, a game to help them get back into the swing of things."
The Falcons snapped a three game losing streak after they took care of business against the Newman Catholic Cardinals over the weekend.
It wasn't a shoot-out by any means, with both teams struggling to score, but the Falcons' defense was the star on Saturday as Abby held the 'Cards to a season low of 22 points.
The Falcons were patient with the ball, and patient on defense, two signs of the team's growth, says Abbotsford head coach Ally Meserole.
"The girls played a strategic game. They controlled the pace of the game and as soon as they gained a lead, they used it to their advantage, slowing down on offense, but continuing to play strong defense. This shows growth in their basketball IQ, and was our focus going into the game."
It was a tight match through the first half, with both teams scoring 15 points, but the 'Cards offense sputtered to a complete stop as Abby held Newman to just 9 of 47 field goals on the night.
The Falcons spread the floor with shooters, and senior guard Mya Ruesch turned in her first double-double of the season as she poured in ten points and grabbed 11 rebounds, both team highs.
"We have 11 girls that work well together," Meserole said. "Our girls can attack the basket and find their open teammates."
Abby scored 17 points to Newman's seven in the second half. Alea Graff continues to grow into her role as a scorer, as she added eight points while pulling down seven rebounds.
Seniors Catie Clement and Bridgett Pogodzinski added five and four points. Brissa Diaz recorded three points and Sydney Falteisek finished with two.