Posted on
wins, and we lost to ….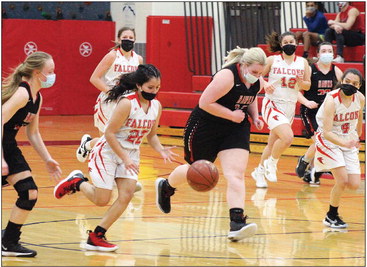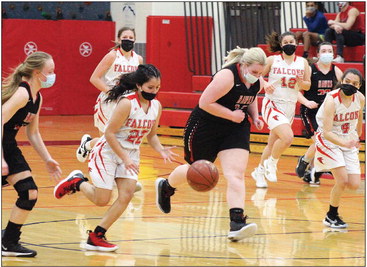 wins, and we lost to this team actually," Ruesch said after the victory. "We have a lot of underclassmen but we saw a lot of growth tonight. It was just fun to play tonight with these girls."
Falteisek led the proceedings in her varsity debut, scoring a game high 13 points and team high six rebounds. Alea Graff was right behind, scoring a career high 12 points. Seniors Catie Clement and Mya Ruesch added 10 points apiece, with Ruesch pulling down five boards and dishing out a team high three assists.
Senior Bridgett Pogodzinski and sophomore Adriana Fuentes added five points apiece. Brodhagen and Brissa Diaz scored four apiece. Briseida Escalara chipped in with three points, and Marisol Garcia and Vanessa Maganda rounded things out with two points each.
The Falcons are 1-0 at the start of the new season, but they are not going to rest on their laurels any time soon.
"I feel like we have a lot of strengths on offense. However, there are still things we need to work on," Ruesch said as she assessed the Falcons' first game.
"We're still learning. It's going to be a tough week in practice, but if we put in the hard work and effort, we'll do good."