Posted on
18 years and counting for popular Little Hills Youth Hunt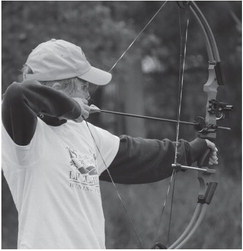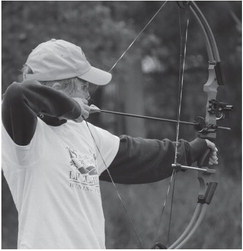 BY MATT FREY
THE STAR NEWS
Dave and Amanda Oberle may have wondered what they were getting themselves into when they first established a youth day pheasant hunt on their property.
Eighteen years later, they remain glad they did.
"It's probably our favorite weekend of the year," Dave said Sept. 27 during day two of this year's annual event, which brought 122 youths between the ages of 10-15 to Little Hills Hunting Preserve, which the Oberles established just south of Gilman in 1999.
The Oberles and their crew of weekend volunteers learns a little bit with each Youth Hunt. Over 18 of them, they've created an event that often brings young hunters back to Little Hills for more, continues to draw new ones and hopefully helps create memories and starts building a lifelong enjoyment in hunting.
A maximum of 132 slots are available either all day Saturday or on Sunday morning of Youth Day weekend, held annually in late September. In the course of about three hours, the youths rotate through an archery shooting station, a goose hunting station where they work with calls, crawl into blinds and learn about decoys and they get to shoot at 25 clays before they go on their guided pheasant hunt.
"Of course we'd love it if they all become pheasant hunters and 10 years from now they come back and buy birds from us," Amanda Oberle said. "But in reality, if we put a bow in each kid's hands and for some of them that becomes their passion, then we did what we set out to do. We want to bring them into hunting sports."
Youth hunters are allowed to participate a maximum of three times. Amanda Oberle said one of the things she and Dave learned over the years is that those three years are necessary for some hunters to build up to being able to successfully knock down a pheasant in the field.
"For some of these kids that come through here, it's the first time they've ever handled a firearm," Dave said.
Another key thing they've learned over the years is how many people are needed to safely and successfully manage the guided hunts, which take up to an hour. Two hunters are assigned to a field at one time and each young hunter is assigned a personal mentor that walks with him or her step for step. Leading the three-bird per hunter experience is one person solely responsible for handling the hunting dog.
The dogs are all pointers, which allow youth hunters and mentors to prepare for almost every shot that is taken, though occasionally a bird will surprise them, which, of course, is how hunting goes sometimes.
On one particular hunt Sunday morning, Talan Mitchell of Medford and Blake Griebel of Ogema teamed up with mentors Andy Ziehlke and Andy Schneider and Dave Oberle served as the handler of Paco. Mitchell and Griebel, both Youth Day veterans, hunted like experts, bagging four of their six allotted pheasants, while another hen was knocked down but somehow eluded Paco's attempted retrieve.
Another perk for the youths is a free lunch after their hunt. When eating theirs, the foursome of Griebel, Nicholas Nikkila of Ogema, Jack Jensen of Rib Lake and Aidan Hause of Ogema all said they had fun and they'd recommend the Youth Day experience to anyone. All but Jensen were multiyear participants in the event. Griebel finished up his third and final year.
"I like shooting the birds," Nikkila said.
"I like hunting with the dogs," Hause said.
The group said they and their families are actually mainly deer hunters, but trying to knock down pheasants is a fun challenge as well.
"It's tough when they're far away," Hause said. "It's like a deer in the air but smaller."
Amanda Oberle said it is rewarding to see so many young hunters and their families come back year after year and Dave said some of the volunteers and bird setters actually were participants in Youth Day hunts not that long ago.
"I usually only get to talk to the families once when they first get here, but this weekend I did chat with one parent when they were on their way out," Amanda said. "It was their last year and they said they were sad it was over."
With a maximum field of 132 hunters, the Oberles said it takes about 50-60 volunteers to pull off a successful Youth Day weekend between mentors, dog handlers, bird setters, handling registration, manning the initial stations the young hunters rotate through and serving the lunches. Mentors and dog handlers rotate, going out on a hunt, then taking one off.
This year presented some challenges with a few registered hunters and regular helpers backing out due to COVID-19. But, moving registration and lunch completely outdoors seemed to make things run more smoothly and is another one of those tips that could be put to future use.
"I remember when we did our first one, we had 40 kids and did it one day," Amanda said. "We got done and everyone who helped said it was just crazy how much we had to do. But then they said, 'let's do it again.' Each year, you learn stuff."
Typically, registration for the hunt opens around Sept. 1 each year and information can be found in local advertisements and at www.littlehills.net. The event, of course, wouldn't be available without financial help from sponsors. The six major sponsors this year were North Central Outdoors, Krizan Trucking, FilmTech, Standke Financial Services, Central Wisconsin Fur, Fins and Feathers and the Silver Creek Sportsman's Club.
"When we started, the whole thing was Dave's idea," Amanda said. "I thought he was nuts and told him it was like every other crappy idea he's come up with. But I have to say this one turned out pretty good."