Posted on
privilege to be Chase's cross ….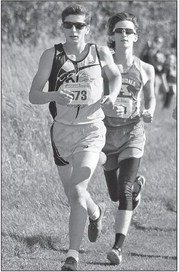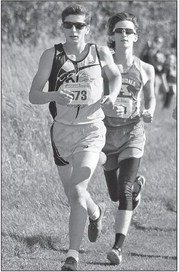 privilege to be Chase's cross country coach these past four years."
Amidst the bittersweet end to Oehmichen's career, the girls achieved a feat not seen in over two decades, defeating Aquinas by one point to advance to Saturday's WIAA D-2 state meet.
"It was an exciting day for the girls as they got a one point victory over Aquinas," Graun said on a Facebook post to the Colby Hornets Booster Club page.
Willow Oehmichen paced the girls team, taking seventh overall in 21:19. Daisy Feiten was second through for Colby in 11th in 21:37. Trinity Severson was third for the ladies, taking 16th in 22:13. Mercedes Sarkkinen came fourth for the team, taking 22nd in 22:30.
Casey Reynolds pushed forward to finish as the fifth and final scoring runner, using a new PR of 22:53 to finish 27th. Reagan Schraufnagel and Payton Roth were the final runners through in 35th and 36th place in 23:35 and 23:43.
"This group of girls has molded into a great group of sisters working together for a common goal," Graun said. "I am proud of all they have done, and am looking forward to another week with them as we prepare for state!"