Posted on
whatever it takes to make ….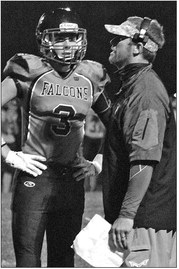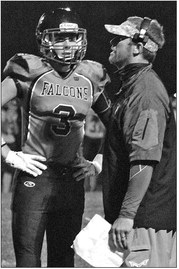 whatever it takes to make the team successful."
Wellman got in for a two point conversion, but the Wolverines made some noise heading into the second half as Crivitz quarterback Eian Baumann found wide receiver Tegan Werner for a 65-yard scoring connection.
Crivitz made the PAT to cut the deficit to 20-7, and the Wolverines carried that offense into the second half as they wmade it a one score game when Werner ran in from seven yards out in the third quarter to make it 20-13.
That's when Carpenter turned in the biggest play of the night. With the Falcons finding themselves in a dog-fight on the road, Carpenter took the ensuing kick-off, and despite missing the catch, got a great block and dashed forward for a 92-yard kick-off return touchdown.
"That was crushing to [Crivitz] from a momentum standpoint," Knapmiller said. "We were out of gas and needed someone to make a huge play."
Wellman made the PAT to put Abby back up by two scores. The Falcons went back to work and scored another insurance touchdown in the fourth, once again it was Carpenter who did the scoring, finding pay-dirt from two yards out.
Carpenter finished his night with 69 yards rushing on eight carries and two scores to go with his special teams touchdown. Those 69 yards gives him a career total of 69, but Knapmiller always knew Carpenter's potential.
"Carp is a big time athlete that never played with confidence in the past. This year he has had a little "swag" to his game, but humbleness to his demeanor at the same time."
The Falcons finished with 274 total rushing yards, with Wellman leading Abby with a team high 105 yards and one score on ten touches. Cade Faber took duties as signal caller and ended with one to reception for 34 yards to - who else? Mason Carpenter.
Abbotsford will have another tall task before it when it hosts Marathon this Friday. The Red Raiders are coming off a 28-0 loss to Colby, but Knapmiller knows Marathon always comes ready to play.
"Going into Marathon, who always has athletic kids, we need to be more aggressive and finish tackles."