Posted on
Abby focused on playing for pride in 2020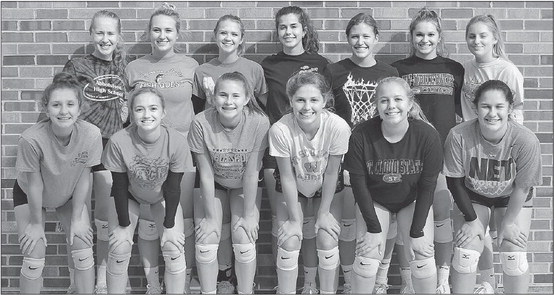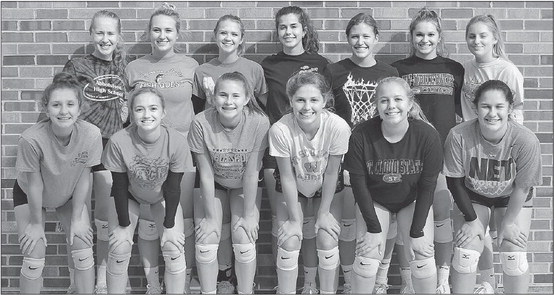 In a normal season the Abbotsford Falcons volleyball program would be vying for a conference crown. But 2020 has proved itself to be anything but normal, with teams scrambling to find teams to play and scrambling to stay ahead of, and away from, COVID-19.
The Falcons know that last part all too well. While other teams have been fortunate to start the 2020 campaign on time, Abbotsford lost two full weeks due to the high school having to go virtual for two weeks due to the coronavirus.
"It's different, definitely different. In years past girls are working in the offseason and playing club or summer leagues and this year that just wasn't the case," says returning head coach Lee Schreiber. "Normally this time of the season you're well prepared and you know what your offense and defense is going to look like. There's some bits and pieces that we need to put together, but the girls are definitely excited to be back in the gym and could not wait to get on the hardcourt."
A year after winning the Marawood - North conference title, Schreiber says this year's squad takes a different mindset into the season.
"We definitely moved the program in the right direction," Schreiber said about last year's championship winning season. "The girls seem hungry and are anticipating another great season. With that being said, the conference looks different now. The North has merged with the South, so there's a totally different way of looking at it now. I still believe that we have one of the programs that are going to be near the top."
The Falcons had their first match on Oct. 8 against Stratford, at a time when some teams have already enjoy over half a dozen. Abbotsford played well, which isn't surprising with a team loaded with talent at multiple positions.
"I think having Ava Decker, who is just an unbelievable setter, brings everything to the sport. She's going to be a huge factor in a lot of our success. Not to mention Olivia Hammel. Hands down, I will say she is one of the strongest and best hitters in the area. I think that a lot of defenses are going to have trouble contending with her. "
On defense, Abby returns senior All-Conference libero Courtney Bittner, who recorded over 1,000 digs for her career last season. In short, the Falcons have far more answers than questions regarding its starting six.
"When you got three good pieces to the puzzle like that, then you just have to compliment it with the rest of the piece."
Plenty of seniors return in the likes of Mya Ruesch and Catie Clement, along with Bittner and Shanna Kalepp.
"I think both Catie and Mya will be huge assets in our back row and they're going to be huge for our success. All that experience through the years and getting the chances that they got, they can put that to good use. Our speed will make up for size and we have some athletic girls."
All the ingredients are there for a superb season, but Schreiber and the Falcons admit that their greatest foe will be off the court. COVID-19 is something all players and coaches are aware of, and all personnel will wear masks throughout the match.
Tournaments and large scale events have been cancelled, but even with the possibility of matches forfeited, everyone involved with the program is excited.
"We're excited to see how it's all come together. The mindset is a lot bigger than just the game. First of all, you have to be happy that you are just allowed a season, and take that to heart," Schreiber says.
"You have to play every match and every practice as your last because it can all be swept away. We all just want to be able to finish the season. This is so much harder on the kids than anyone realizes. They do need this, and so we're all taking this one day at a time. Hopefully end up where we want to be."