Posted on
Abby hopes to save $480K with refinancing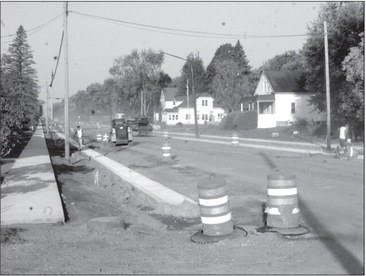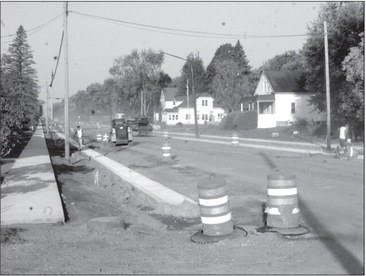 Abbotsford is hoping to save nearly a half-million dollars in debt payments by refinancing a pair of 2010 loans used to pay for improvements completed years ago in the city's water system.
Financial advisor Sean Lentz of Ehlers and Associates spoke to the city council at a Sept. 16 meeting about bundling the two old debts into a new $2.5 million water revenue bond in order to capitalize on historically low interest rates.
With the rates expected to drop from a high of 6 percent on one of the current loans down to a projected 1.4 percent on the new bond, the city could save as much as $480,000 in principal and interest payments by 2037, according to Lentz.
One of the loans dates back to 1997 for an ozone treatment plant and the other was originally issued in 2007 to help pay for a new well, but both of them were refi nanced in 2010, around the time the city was completing a $10 million well project along the Eau Pleine River.
Lentz told the council that the city's water utility had $1.7 million sitting in cash reserves at the end of 2019, so it has the option of using that money to pay down some of the existing debt.
"If the city was comfortable using some of that cash to pay off debt, and it wouldn't hurt your cash flow, now would be the time to apply some cash," he said.
However, if the city were to use some of that money now, it would not be available if unexpected projects or other costs came up in the future, he noted.
The water utility's cash reserve equals nearly an entire year's worth of revenue from user rates, but Lentz pointed out that 60 percent of that revenue comes from one source: Abbyland Foods. If something were to happen to the company, the city could see a major drop in revenue.
"With Abbyland being such a huge user, I would say you guys are smart to keep a very strong reserve in your water utility," he said.
City administrator Dan Grady also noted that the city is looking at using up to $628,000 from the water utility's reserve to provide short-term financing for the Safe Routes to School project.
After asking Lentz several questions about the city's options for the new bond issue, council members agreed to have him seek proposals from lenders.
"It isn't every day you can make a move to save that much money," said Ald. Dale Rachu, referring to the projected $480,000 in reduced debt With interest rates so low at this point, Grady said the city is basically looking at getting "free money" by refinancing.
Lentz said he would return to the council with a proposal to consider, either at its Oct. 21 committee of the whole meeting or at its Nov. 2 regular meeting. At that point, he'd be able to present a specifi c interest rate and payment amounts.
"You'd know what the exact number would be before you would be making any commitments," he said.
_ Grady told the council that the city will see its shared revenue from the state increase by $2,000 this year, and go up by another $23,000 in 2021, according to the Wisconsin Department of Revenue. The $23,000 is a direct result of a budget amendment the council passed in June, moving all of the Safe Routes to School and Spruce Street project costs out of the general fund, which will allow the city to qualify for extra money under the state's expenditure restraint program.
_ Grady told the council that city staff are struggling with "major phone issues" that makes it difficult to hear what people on other line are saying. The issues are not isolated to one building, so he believes it's a problem with the city's voice-over-internet phone system, which was installed eight years ago. Grady agreed to have a technician look at it, but he wants the council to be prepared in case a new system is needed.
_ The council agreed to deny a request from resident Duane Broeske to waive the garbage collection fees on a house he owns that is currently unoccupied. Grady said the Advanced Disposal charges the city based on the number of households, so every owner needs to pay.
_ Library director Jenny Jochimsen told the council that the Marathon County Library System is looking at leaving the Wisconsin Valley Library Service, which would leave the consortium without its largest members. Jochimsen said the situation is still not settled, so she will provide updates in the future.
_ The council reviewed a proposal from the UniFirst Corporation out of Wisconsin Rapids for providing work uniforms to city employees for the next three years, at a cost not to exceed $9,168. It was the lowest of two quotes provided, so the council planned on accepting the proposal at its next meeting.
_ Utility operator Josh Soyk told the council that a local landlord has a water leak at a rental property that is gushing three to five gallons per minute.
"It's an absolute waste of water," he said. "It's running down the street, and going into the storm sewer."
At the rate the water is leaking, he said the landlord will be charged for roughly 50,000 gallons per week, or $417 every week. He said the city cannot shut the water off because the tenants are paid up on their monthly bills. Soyk said the landlord told him that he plans on hiring a plumber to fix it, but any extra charges he doesn't pay will be added as a special assessment to his property taxes.
_ The council agreed to start charging a $45 bulk water fill-up fee on a monthly basis rather than every time an asphalt company or other contractor fills up their trucks with city water. The $45 fee is on top of the cost per thousand gallons of water charged to all users.
_ In response to a question he received, Grady said the council's representative on the library is a voting member, despite what may have been done in the past. He also said the board is limited to seven voting members under the city's ordinance, so the current eight-member board will have to give up one voting member.
_ Grady told the council that the Abbotsford Housing Authority needs to be run by five members appointed by the mayor and council, but he doesn't think that has happened since 2008. Council members agreed to look closer at that issue at a future meeting.
_ Grady urged the council to look at having a new ordinance written to offi cially establish a city-run commission overseeing the Abbotsford cemetery. He said this would cost an estimated $7,000 for an attorney to do.
Ald. Dale Rachu wondered why the city would spend that kind of money when the cemetery board has been running fine for decades.
"I would leave it alone," he said.
Grady, however, said the city needs to ensure continuity in overseeing the cemetery in case current cemetery board members quit with no replacements.
"I don't think that'll ever happen," Rachu responded.
Grady said he would speak to city attorney Bill Gamoke about the situation.
_ The council reviewed and approved a total of $464,176 in monthly bills.